Nuno gives Raúl Jiménez injury update: "He's almost ready to go"
The Mexico international has been sidelined since November 2020 after suffering a fractured skull, but he could make his return before the season ends.
Raúl Jiménez is finally seeing light at the end of the tunnel after suffering a fractured skull injury during Wolverhampton's 2-1 victory against Arsenal on 29 November 2020. He had to undergo surgery but his path to full recovery has been positive.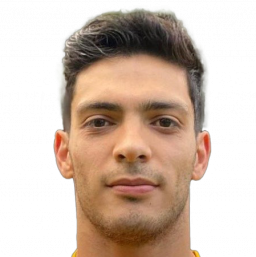 Last month, the Mexico international was back training alongside Joao Lapa. He has continued to work on his fitness but yet to reappear in the team's Premier League matches.
Jiménez could return before the end of the season
"Everybody sees he's improving a lot and is almost ready to go," Wolves manager Nuno said ahead of Sunday's Premier League home game against Burnley. "We just expect now the next exam and the next decision of the surgeon and our own medical department.
"It will be soon, I think and hopefully it will be better news because it keeps improving. Then Raúl and myself have to sit down and create a new plan. Everything looked like he was joining us soon, but he still has to wait and be patient," he added.
"The main issue is still the bone, we expected that, and that's why we don't allow him to head the ball. He still trains with his protection and we have to be careful because it's about the bone."
Raúl Jiménez has been wearing a tailor-made, protective headguard since he returned to training with Wolves and Nuno said it is different from the one former Chelsea goalkeeper Petr Cech wore. The former player also suffered a fractured skull in 2006 in a Premier League game against Reading and wore the headguard until 2019, when he retired.
"It's different to Petr Cech's but it protects the part of the brain that is required," Nuno said of Jimenez's own head protection. He feels very comfortable with that and, as long as we have the clearance, he will be able to head the ball with that protection," said Nuno.