Los Angeles FC wants to extend Carlos Vela's contract
The Mexican international joined the Major League Soccer side in June 2018 and has become one of the best players in the league since then.
After six seasons with Real Sociedad, Carlos Vela decided to join Los Angeles FC on 1 June 2018 to continue his footballing career in Major League Soccer. Since arriving, the Mexican international has become one of the best players in the league and even won the golden boot and the MVP in 2019, breaking all the individual records in the history of MLS.
In the 2019 MLS regular season Vela led the Los Angeles FC to win the Supporters Shield, their first trophy in their history, but failed to win the MLS Cup that year. His performances during his time in Major League Soccer have linked him to a return to Europe. In the past it was rumored that FC Barcelona was interested in signing him during the transfer window in January 2020 due to the injury of Luis Suárez at that moment.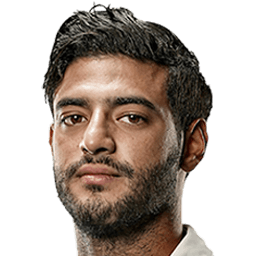 But the 2020 Major League Soccer season was a very difficult one for the 32-year-old. Vela only played 7 games that season because he tore the ligaments of his left knee and he declined to participate in the MLS Is Back tournament during the coronavirus pandemic. Vela was signed as a designated player and when he signed with LAFC he was guaranteed $6.3 million in his first two seasons.
Contract extension
According to journalist Salvador Pérez, Real Betis has shown some interest in Carlos Vela and that is why the bosses at LAFC are prepared to offer him a two-year contract extension. If the deal goes through, Vela would earn more than $3.5 million per season, making him one of the best-paid players in MLS. And it is in his interest to continue with the club, because his goal is to win the MLS Cup.