Saúl 'Canelo' Álvarez's brother was kidnapped prior to a fight in 2018
The Mexican boxer revealed how he had to negotiate the return of his brother after the kidnapping prior to his fight against Billy Joe Saunders.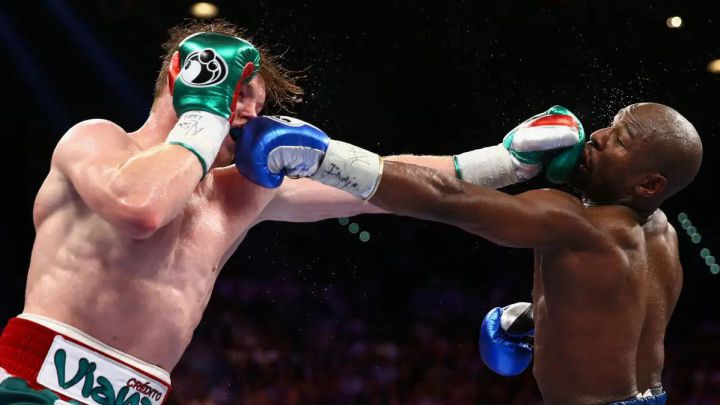 Saúl 'Canelo' Álvarez is one of the best pound-for-pound boxers in the world and his next fight will be against Billy Joe Sounders on 8 May at the AT&T Stadium in Dallas, Texas. This will be one of the biggest attendances during the coronavirus pandemic in boxing for the super-middleweight unification title.
The only time 'Canelo' was defeated was back in 2013 against Floyd Mayweather Jr. and the Mexican boxer believes that he could've beaten him at his prime. "He has no chance against me now. If we would've fought in both of our prime I could easily win and knock him out," he said during a YouTube interview with journalist Graham Bensinger.
His brother was kidnapped in 2018
Álvarez has been living in San Diego, California for some time now and he said he doesn't spend much time in Mexico due to safety concerns. Prior to his fight against Saunders he told Bensinger about the time his brother was kidnapped in 2018 and he had to negotiate his return.
"Over the phone, I negotiated everything for his release," Álvarez said. "For three days, I negotiated with those assholes so that they would let him go. And after I negotiated, I was still thinking, imagine if this had been my daughter, my mother, my father. For me, it would have been even more difficult. And on top of that, I had to fight on Saturday and do a thousand interviews and everything, and no one knew anything."