World Cup organisers reiterate commitment to carbon free tournament
The 2022 World Cup organising body, the Supreme Committee confirmed their intentions to ensure sustainable transport is utilised by spectators at the Qatar 2022 World Cup.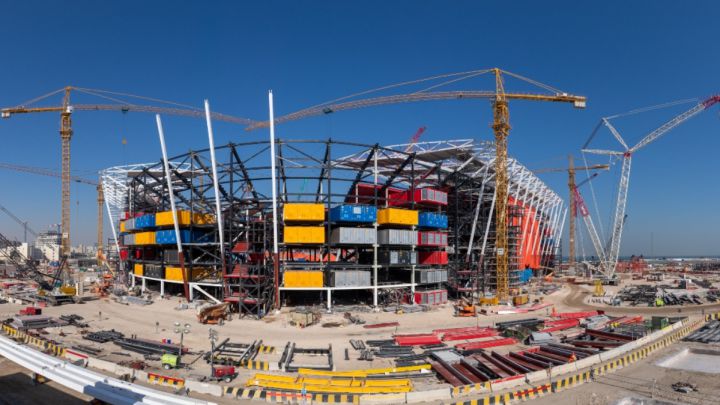 To coincide with the recently held International Earth Day, Thani Al-Zarraa, Director of Department of Transportation at Qatar's Supreme Committee, reviewed some of the initiatives in place ahead of the 2022 FIFA World Cup. These drives which will contribute to reducing carbon emissions during the competition with the tournament set to provide environment-friendly transportation with the Doha city subway, tram, and energy efficient vehicles set to reduce emissions during event activities.
Al-Zarraa stressed that the close distances to the World Cup venues in Qatar, give all involved in the competition from players, fans through to members of the media an ability to move around the small nation without the need for domestic flights, which will reduce the environmental impact of the tournament, in comparison to previous World Cup tournaments.
"The efforts dedicated to inventing a sustainable legacy for the next generations in Qatar, through creating an environment-friendly transport network to using cycling lanes will all be instrumental in securing a greener competition for all" added Al-Zarraa.
The public works authority is one of the most important partners in the efforts, responsible for carrying out transportation and infrastructure projects in the country by taking advantage of the most modern technologies complying with global sustainability standards, in order to deliver transport and infrastructure solutions for Qatar 2022.
Hamad International Level 3 Carbon Accreditation Certificate

Doha's Hamad International Airport, where more than a million people are expected to pass through during the period of competition was awarded a third level of the carbon emissions program for airports, which is the only institutionally accredited global program in carbon management airport in the world.
Public transport in Qatar will play an effective role in moving World Cup guests with the Doha city subway and tram on hand to move fans between hotels, stadiums, and attractions.
The Doha Metro is the backbone of the transportation systems in Qatar 2022, linking the airport with five World Cup stadiums, as well as accessible transportation to the other three World Cup stadiums via the metro and transport vehicles.
The tram network will reinforce the subway services and serve two World Cup stadiums: Lusail, where the final will be played on 18 December (2022) and Education City which will host matches through to the quarter-final stage.