Supreme Committee continues to strive to build a sustainable legacy at Qatar 2022
The Supreme Committee for Delivery and Legacy has several initiatives aimed at building a sustainable legacy for the next World Cup.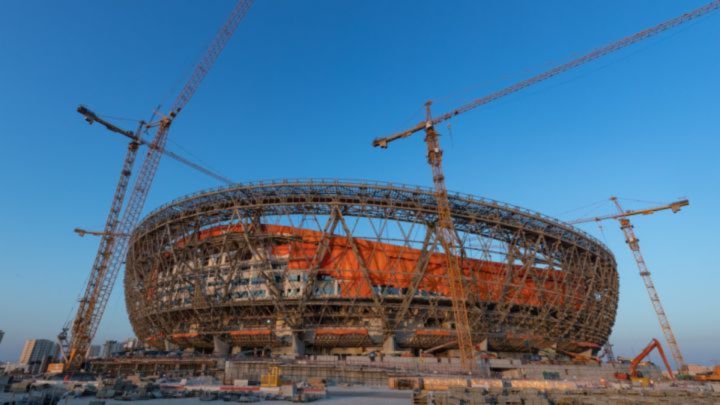 The Supreme Committee for Delivery and Legacy (the body responsible for the projects and initiatives of the FIFA World Cup in Qatar in 2022), is working to take advantage of data on behavioral guidance in order to reduce waste, raising awareness of the importance of recycling and preserving the environment, by hosting the most sustainable tournament in the history of the World Cup. This forms part of the projects and efforts aimed at building a sustainable legacy for the next World Cup.
Through the activities of the Behavior Foundation for Development, which it launched in 2016 as the first unit specialized in behavioral guidance in the region, the Supreme Committee aims to invest in behavioral sciences in making policies based on scientific facts in Qatar and abroad by conducting accurate scientific experiments, and disseminating knowledge and contributions in this field -- in order to make a positive impact on the lives of individuals and societies.
The Club World Cup hosted by Qatar in December saw a series of initiatives organized and implemented by the Behavior for Development Foundation, including measures to reduce waste, ensure the safe use or recycling of materials, train personnel, distribute waste bins to facilitate the separation of waste, and build cooperative relationships with companies to recycle waste and turn it into compost.
For his part, Jose Ritana, Director of Sustainability at the FIFA World Cup Qatar 2022, said: "We realized from early on that making the most of our efforts does not remove the need to carefully study measures that affect the behavior of individuals in order to make the best use of the waste separation system. So perhaps unplanned separation could lead to tons of recyclable waste ending up in landfills."
Ritana stressed the importance of cooperation with the Behavior Foundation for Development on several levels, noting that the work between the two sides is not limited to ensuring that the World Cup fans come at the center of efforts to host a sustainable version of the World Cup in 2022, but extends to building knowledge and experiences that will contribute to reducing waste during sporting events in general.
Three behavioral initiatives were carried out at the Education City Stadium, which hosted four matches during the FIFA Club World Cup, including the final of the tournament between Bayern Munich and Mexican club Tigres UANL. These measures focused on waste disposal, with the aim of collecting data on the behavior of fans located in an area of the stadium with specific informational messages on waste disposal compared to areas that did not contain informational messages.