Covid-19 forces FC Goa's foreign players to leave India
The current covid-19 pandemic situation will deprive the Indian side of their foreign players as they continue their AFC Champions League campaign.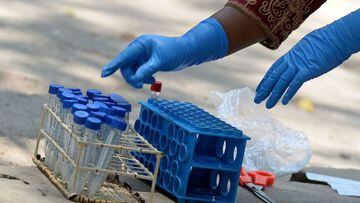 The out-of-control covid-19 situation in Indian forced foreign players and technical staff members of Indian outfit FC Goa to interrupt their participation in the AFC Champions League and return to their countries as they worried any further delay could lead to getting locked inside India that has been struggling with the uncontrollable spread of Covid-19 infection among its people.
The Indian club that is taking part in the AFC CL competition for the first time in their history released a statement explaining the situation and the reasons for the players' departure in the middle of their CL campaign. They couldn't make it past the group stage having earned only 3 points out of 5 games.
The statement said that foreign players in the ranks of the club, technical staff, and employees have been advised to return to their homelands, which comes as a precautionary measure in light of the recent procedures implemented by Europe and other countries concerning those arriving from India amid the country's struggle with covid-19 second wave.
The statement also explained that although the AFC champions league is a very important competition to the club, players' safety comes in the first place.
Indian struggle with Covid-19 continues
Day after day India continues to register record high numbers of new covid-19 cases detected and deaths. On Thursday the Asian country reported 379,257 new covid-19 infections in addition to 3645 deaths which is the highest number ever witnessed by the country since the pandemic started.