Packers "aware" of Aaron Rodgers' contract concerns
Mark Murphy addressed the situation involving star quarterback Aaron Rodgers' contract concerns in his monthly Green Bay Packers column on Saturday.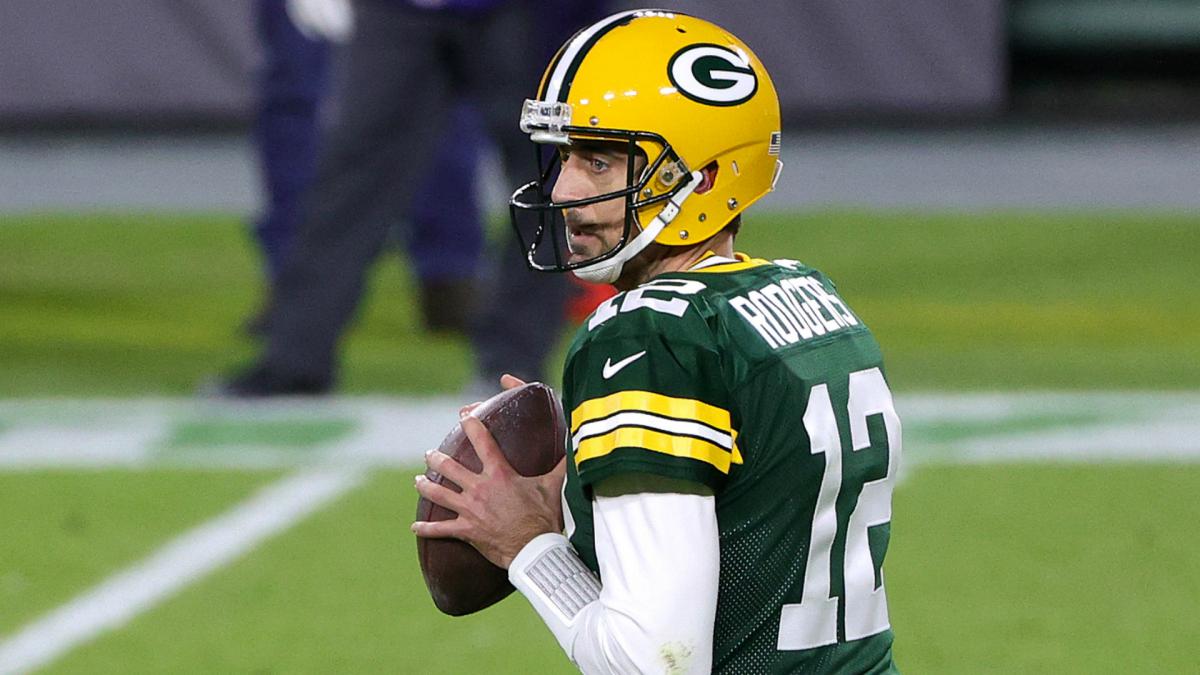 Green Bay Packers president and chief executive Mark Murphy said the franchise are aware of Aaron Rodgers' concerns but "remain committed" to the disgruntled star quarterback in 2021 and beyond.
Rodgers and his future in Green Bay dominated the opening day of the NFL Draft on Thursday, with the reigning MVP reportedly unhappy and seeking a Packers exit.
The Packers have made it clear they are unwilling to trade the three-time MVP and Super Bowl champion.
Murphy addressed the situation in his monthly Packers column on Saturday.
Green Bay cheif Murphy: "We are very much aware of Aaron's concerns"
"This is an issue that we have been working on for several months," Murphy wrote via the Packers' official website. "[General manager] Brian Gutekunst, [head coach] Matt LaFleur and I have flown out on a number of occasions to meet with Aaron.
"We are very much aware of Aaron's concerns and have been working with him [and his agent Dave Dunn] to resolve them. We remain committed to Aaron in 2021 and beyond.
"He is not only a tremendously talented player, but has developed into a true leader for us. The relationship that Aaron has forged with Matt and the other offensive coaches has propelled us to the brink of the Super Bowl in two straight years.
"We look forward to competing for another Super Bowl championship with Aaron as our leader."
Rodgers amassed 48 touchdowns, five interceptions and a completion rate of 70.7 per cent for the Packers last season.
His quarterback rating of 121.5 puts him second on the all-time list among qualifiers, behind only his 2011 campaign (122.5).
In total, Rodgers completed 372 of 526 attempts for 4,299 yards as the Packers topped the NFC North with a 13-3 record to clinch home-field advantage and the top seed in the NFC playoffs for the first time since 2011.
Rodgers is now level with Tampa Bay Buccaneers quarterback Tom Brady, Packers great Brett Favre, Johnny Unitas and Jim Brown with three MVP honours – only Peyton Manning (five) has more in NFL history.
Asked if LaFleur's next game as Packers head coach did not include Rodgers, he replied: "I can't even take my brain to that spot right now. I just want to do everything in my power to ensure that doesn't happen."
LaFleur added: "I don't only love the player, I love the person. I love working with him on a daily basis."