Lucas Vázquez turns down chance to join Atlético Madrid
Vázquez is close to renewing his current deal at Madrid. If he doesn't stay in the Spanish capital, the player will likely move to AC Milan.
Real Madrid player Lucas Vázquez has turned down the opportunity to join cross-city rivals Atlético Madrid. This newspaper understands Atlético sent a proposal to the versatile 29-year-old, who thanked them for their interest, but ruled out a chance to join Simeone's side at the same time. The Galician does not see himself wearing the Atlético shirt after years of playing for Madrid, the club he also supports.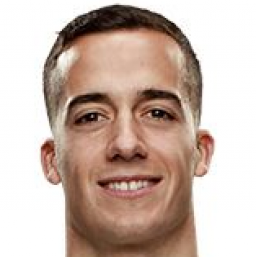 Vázquez is on the verge of signing a three-year extension deal with Los Blancos, after the club improved its offer from €3.5 million a year to €5 million. Only if negotiations broke down, would he consider a move away. AC Milan have been considered as a possible destination. The Rossoneri are the one club that have presented him with the most serious offer. The Serie A option could be tempting for Vázquez, although his main priority is to continue at Madrid even if it is in lower economic conditions than expected.
Sergio Ramos may also play an important role in the renewal of Lucas Vázquez. The connection between the captain and the full-back is strong. If Ramos ends up renewing his contract with Madrid, the signature of the experienced wide player could follow. If it doesn't happen, it opens a way for him to end up in Milan.