How many doses has the US secured and what will it be enough?
The US was able to secure enough doses for four hundred million citizens and residents to be inoculated. But what about the rest of the world?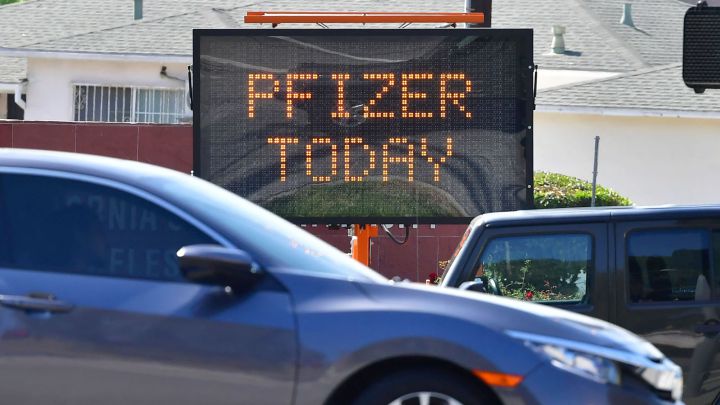 As of 3 May, more than 246 million covid-19 vaccines have been administered in the US, leaving around a third of the adult population fully vaccinated.
As demand for vaccines decreases across the country and other global hotspots plead for help from international allies, the United States has faced increased scrutiny for the lack of vaccines it has sent abroad.
In the past month, the US has been more willing to send doses of the AstraZeneca vaccine to other countries as it is currently not approved for use in the country. In March, the US sent four million doses to its neighbors Canada and Mexico. Following concerning data out of India and other global hotspots, the federal government, in conjunction with a few other countries, will send sixty million doses of Astra Zeneca's vaccine to countries in need. 


The US Food and Drug Administration is poised to authorize Pfizer/BioNTech's coronavirus vaccine in children and teens ages 12 to 15 by early next week, a US federal government official says https://t.co/BD51CRnRSW

— CNN International (@cnni) May 3, 2021
How many doses has the United States secured?
President Biden has stated that he intends to have all residents in the US who want a vaccine, able to receive a shot -- or two -- by the Forth of July. The federal government was able to secure a combined total of 600 million doses of Pfizer and Moderna's vaccines. As two doses are needed, this quantity represents enough doses to vaccinate nearly 300 million people, and currently, about forty-one percent of the doses requested have been administered.
In August 2020, Johnson and Johnson (J&J) announced that they had reached a deal with the US government to provide 100 million vaccines. The J&J rollout was disrupted last month after concerns over a rare blood clot were reported after a few vaccinations. Regardless, the company has provided almost twenty million doses of the vaccine, of which around nine million have been administered.
As demand for vaccines decreases in the United States overall, the federal government will have to begin thinking about how many doses they are able to export to other countries.
New global hotspots concern public health experts.
Recently, global covid-19 cases have begun to spike, with India and various Latin American countries leading the increases. The situation in India has become dier in recent weeks, and this weekend the country surpassed global records by announcing more than 400,000 new covid-19 cases in a single day.
India is the world's second-most populous country. With hospitals already overrun and the vaccine doses needed to slow the spread out of reach, the countries situation is expected to worsen. Some experts project the country could see half a million cases reported each day in the coming weeks.
According to Bloomberg, only two percent of the population is fully vaccinated, and as the country struggled to import the materials necessary to manufacture vaccines, the vaccination campaign suffered.
The moral and health implications of vaccine nationalism and hoarding have been a topic of conversation for months within international public health circles. In February, the Director of the World Health Organization, Dr. Tedros Adhanom Ghebreyesus, raised his concern with wealthy countries securing more than 60% of all available vaccines while they are only home to 16% of the global population. In his comments, the director called this fact a "catastrophic moral failure" and warned that this strategy would not lead to the end of the pandemic and could extend it.
With India's health care system overwhelmed, relatives of those with Covid-19 are resorting to social media to hunt for supplies like oxygen and medicine. Their pleas are reaching engineers, lawyers, doctors and others, who have mobilized to help. https://t.co/td6Vd7uxok

— The New York Times (@nytimes) May 3, 2021
With some countries able to vaccinate large swaths of their population, the virus can go unchecked in other areas of the world. As the virus spreads, it can mutate, possibly leading to more contagious strains that may be less effectively stopped by the vaccines we currently have available.