Pirlo on McKennie: "He lost weight, needed to be more professional"
The Juventus boss is worried about the United States men's national team player due to his lack of professionalism and talked about his possibility of playing against AC Milan.
Weston McKennie is having a breakout season with Juventus in his first year with the Italian giants, culminating in making a permanent move earlier this year. The 'Old Lady' paid $20.35 million for the United States international, but the price could be raised by 7 million more if some other conditions are reached before the contract expires (30 June 2025).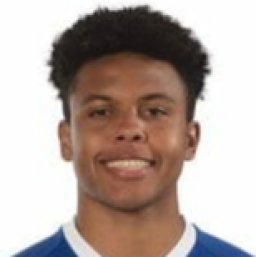 Pirlo questions weight 
Juventus will host AC Milan for matchday 35 of Serie A and prior to the game Andrea Pirlo was asked about McKennie being included in the starting XI. Juventus' boss gave an answer that surprised many, talking about the United States international's weight situation.
"He has a chance of starting. He has lost weight and that's something we had to drill into his mindset. Now he is more focused and more professional compared to when he arrived. He has to be professional at 100 percent, not 50 percent," Pirlo said.
Juventus in battle for Champions League spot
The USMNT player has been a key player for Pirlo this season, scoring six goals and providing two assists in 41 appearances across all competitions. Tomorrow is a crucial game for both teams as they are locked in a bottle for a UEFA Champions League spot next season. With four games left in the season, Juventus (4th) and AC Milan (5th) are tied on points (69), but the 'Old Lady' have a better goal difference.