Ex-Real Madrid player's outburst calls for change to VAR
Former Los Blancos striker Alfonso Pérez was having none of the big decisions made during the game against Sevilla and claimed change was required.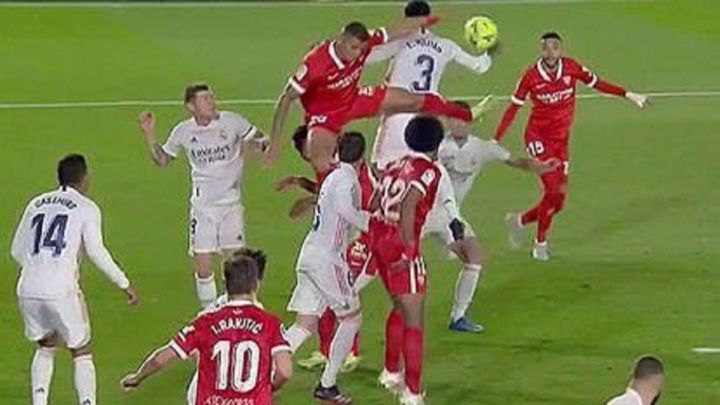 The refereeing controversy that arose on Sunday evening in the match between Real Madrid and Sevilla has opened up a further avenue of discussion, that of having ex-players in the VAR box.
Former players into VAR
Alfonso Pérez, affectionately known as 'Alfonso', has expressed his clear desire for changes in LaLiga's refereeing system. The former Real Madrid striker, who also featured for rivals Barcelona during his career, slammed the refereeing team after the decisions made. And he gave another shout out for ex-players to take up roles as Video Assistant Referees.
'A penalty, come on…' he tweeted with the emoji of a hand over the face. 'They've just taken Real Madrid's league title. Militao had his back turned, the ball hits his back and then his hand on the rebound.
Vaya penalti por favor....🤦🏻‍♂️acaban de dejar al @realmadrid sin liga,Militao de espaldas ,le toca el balón en la espalda y luego en la mano de rebote ,pero qué ven el VAR?
Exjugadores YA ,en el VAR .
Alucino con estas y otras decisiones en otros partidos .

— Alfonso Pérez Muñoz (@alfonsito0007) May 9, 2021
'What do they see in VAR? Ex-players NOW, get them in VAR. I despair with these things and other decisions in other matches.'
And Alfonso was far from the only well-known voice criticising the refereeing. Álvaro Benito and Dani Carvajal also commented publicly on the action, with the latter posting the word 'shameful' on Instagram.