Real Madrid's summer signings currently playing in Italy
Borja Mayoral and Brahim Diaz were both on target and impressed at the weekend. Both have been doing well at Roma and AC Milan, respectively.
Borja Mayoral and Brahim Díaz both took risky decisions last summer - they rejected attractive offers from Spanish clubs to instead, embark on a new adventure in Italy. Both chose nototiously demanding clubs - Roma and AC Milan. Moves that would really put their character to the test.
As it has turned out, it has been a fantastic experience for both of them. In Italy, they have been given the playing time they were denied at Real Madrid and both players are showing that they are more than prepared to perform at top level clubs.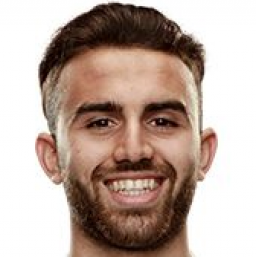 Both players were the protagonists for their teams in Serie A at the weekend. Mayoral scored two for Roma against Crotone. So far this season, he is on 17 goals (the best figures of his career) and seven assists. He has managed that in 2,258 minutes on-field over 45 games - which means he is averaging a goal every 132 minutes. Roma had been keen on him for a while, but he has surprised everyone with how quickly he has adapted to the very different style of football which is played in Italy.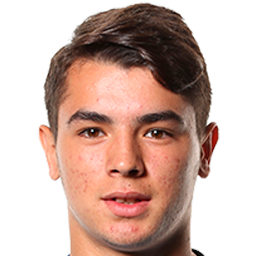 As for Brahim, he was in the starting line-up and scored a brilliant goal in the vital 0-3 win over Juventus. That victory puts Milan into the Champions League places and leaves Juve out of the competition. It was a huge game but the Málaga-born forward was not, fazed by the pressure. He too has been able to carve out his own niche and is playing regularly. He has racked up 1,687 minutes spread over 36 games.
The future for Brahim and Mayoral
The situation is different for both of them - in Mayoral's case, it will be Roma who have the final say on where he will play next season. The Italians have the option to buy him for 15 million euros at the end of this season or for 20 million at the end of next season, when his loan deal comes to an end. Roma's economic situation is delicate but it is hard to see them letting a promising young striker, who has been performing brilliantly leave. He is also a player who Jose Mourinho knows well and can get even more from. For that reason, the logical thing would be for Roma to exercise their right to buy him this summer, leaving Madrid with the right of first refusal.
As for Brahim, Milan do not have the option to buy him outright when the loan deal comes to a conclusion this summer. Madrid have a lot of faith in him. The problem is that the player would only be willing to return if he is handed a regular place in the side. If that doesn't materialise, Madrid will look to loan him out again. Milan plan to buy him, but Madrid feel now is not the moment to allow such a young, talented player leave - especially after seeing the quality he is showing week in, week out at San Siro…