Chris Wondolowski wins MLS Player of the Week for week 4
For the second week in a row a San Jose Earthquakes player is voted Major League Soccer Player of the week. This time it was their veteran striker.
Chris Wondolowski decided to return to San Jose Earthquakes for his 12th consecutive season and this past weekend he demonstrated why he will not retire just yet. The 38-year-old veteran striker needed only 18 minutes to score a brace against Real Salt Lake and give the Earthquakes the victory and the points in week 4 of the 2021 MLS regular season.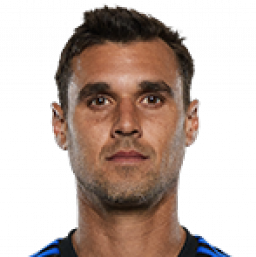 After his amazing performance, the veteran striker was voted MLS Player of the Week for week 4 and this is just another award for the league's all-time leading goal-scorer. The franchise from northern California has back-to-back Player of the Week honors, with Cade Cowell earning the MLS honor for week 3. Wondolowski came on in the 72nd minute, replacing defender Tanner Beason, with the Earthquakes trailing behind 1-0.
Just 11 minutes after coming on, the veteran striker scored the first goal for the visiting team to tie the game after a rebound from RSL goalkeeper David Ochoa inside the six-yard box. Wondolowski would find the back of the net four minutes after his first goal with a powerful header to beat Ochoa once again.
Wondolowski's impact on MLS
This was the 25th time in his career in Major League Soccer that Wondolowski scored a brace in a match, the second most in the history of MLS. The former United States men's international now has 170 goals in regular and postseason since making his debut in 2005 with San Jose Earthquakes.