LALIGA SANTANDER
Real Madrid, Barcelona, Atlético, Sevilla: schedule, next matches
As the LaLiga Santander title race hots up to unforeseen levels, we consider the games left for each of the top four. It looks like it's going to the wire.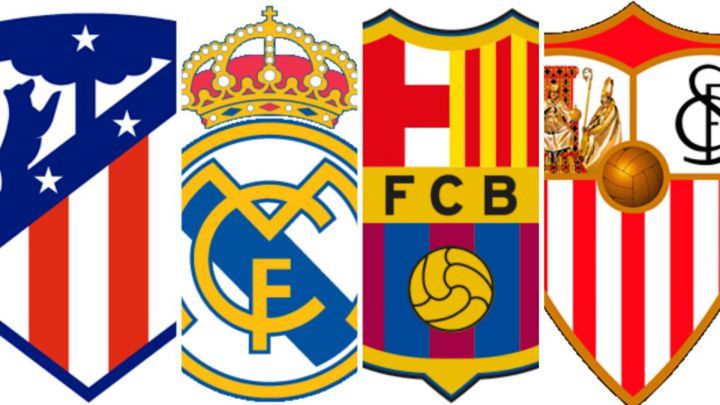 As has been commonplace for much of this season, results continue to surprise in the race for the LaLiga Santander title. After we witnessed Champions League semi-finalists Real Madrid failing to score at home to Betis and apparent runaway leaders Atlético Madrid falling to Athletic Bilbao, there were four teams vying for top spot.
Those sides them all met on the same weekend - Barça-Atleti and Madrid-Sevilla - and their share of the spoils didn't alter that view. Then to the midweek games...
Ronald Koeman's side were first up, away to Levante, and after taking a 0-2 lead, capitulated to a 3-3 draw. Has that ended their title chances? Next was Atletico, who triumphed 2-1 over Real Sociedad on Wednesday edging them closer to the title, while Sevilla remained in the conversation with a 1-0 win over Valencia.
And on Thursday, Los Blancos did their job, coming away with a convincing 1-4 victory in Granada.
Real Madrid, Barça, Atlético, Sevilla: LaLiga run-in
Those latest results mean that Atlético remain top of the pile but with all the surprises of late, it appears that no team is guaranteed three points no matter who they face. Let's have an updated look at the final five games of the season for each of the contenders...
Real Madrid: final five LaLiga fixtures
Osasuna (H) 2-0 win
Sevilla (H) 2-2
Granada (A) 1-4 (win)
Athletic Club (A)
Villarreal (H)
Barcelona: final five LaLiga fixtures
Valencia (A) 2-3 win
Atlético Madrid (H) 0-0
Levante (A) 3-3
Celta Vigo (H)
Eibar (A)
Atlético Madrid: final five LaLiga fixtures
Elche (A) 0-1 win
Barcelona (A) 0-0 draw
Real Sociedad (H) 2-1 win
Osasuna (H)
Valladolid (A)
Sevilla: final five LaLiga fixtures
Athletic Club (H) 0-1 loss
Real Madrid (A) 2-2 draw
Valencia (H) 1-0 win
Villarreal (A)
Alavés (H)