Tyler Adams ruled out of DFB-Pokal final against Borussia Dortmund
The United States men's national team player has been ruled out of the cup final for RB Leipzig due to a back problem.
There has been some bad news for Tyler Adams ahead of the DFB-Pokal final against Borussia Dortmund tomorrow at the Olympiastadion Berlin.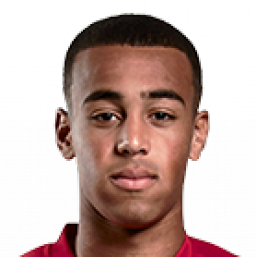 The coach of RB Leipzig, Julian Nagelsmann, confirmed on Wednesday during the media day that the United States men's national team player was not included in the squad for tomorrow's match because he has back problems.
Tyler Adams has participated in four games this season in the cup tournament and there is no still no return date. The 22-year-old wanted revenge after losing in the final against Bayern Munich back in 2019. During an interview with CBS Sports, he talked about how ready he was to face his compatriot, Gio Reyna, who plays for Borussia Dortmund and who scored a brace in the semi-finals.
"The excitement level is high. For me, when I came to this club, we had ambitions of reaching finals and playing in these big types of games. As a young team, we are really excited to have the opportunity to win a trophy. We know it's not going to be easy playing against Dortmund and such a quality team, but we feel like we've got a good chance at this. We are excited for it," Adams said.
"I think that is the most important part about it. For me, it would be a huge achievement to win my first trophy here in Europe. But, for the club as a whole, to be a part of that history, we watched it grow from the beginning, and to take that trophy home, it would be an amazing feeling."
The plan for the final
RB Leipzig currently sit in second place in the Bundesliga with two games left of the 2020/21 season. They have booked their ticket for next years' UEFA Champions League and they lost to Dortmund 3-2 last weekend on matchday 33. This will be the last opportunity for Julian Nagelsmann to win a trophy with Leipzig before managing Bayern Munich next season.
"We mainly want to make sure we defend well. We did that in patches in Saturday, but not across the whole 90 minutes, so that needs to improve tomorrow. We also want to be dangerous more often and not just rely on a strong defence. We need to try and be positive to match the second best attack in the Bundesliga.
"I've got a good feeling ahead of tomorrow and I can sense the players have the right mix of nerves and excitement before a final. We've had several tough opponents this year, including a lot of Bundesliga sides, plus one that could get promoted this season. We're really proud that we've made the final," he added.