What weight class did Floyd Mayweather fight in during his professional career?
As Floyd Mayweather prepares to return to the ring to take on Logan Paul in an exhibition bout, we look at his record across the professional divisions.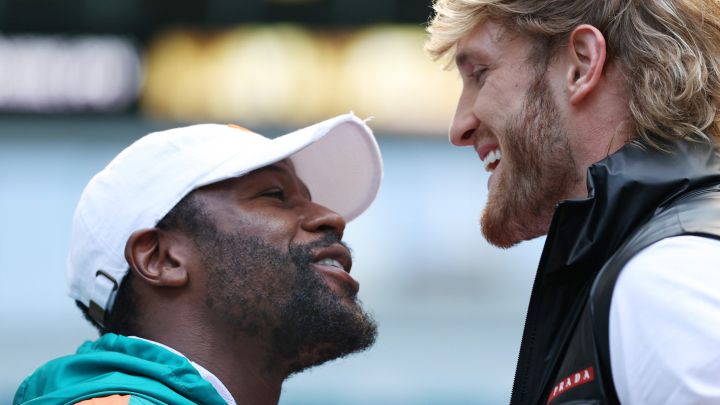 Floyd Mayweather joined the professional boxing ranks in 1996 after winning a bronze medal as an amateur at the Atlanta Olympics in the featherweight division. During his professional career, the American pugilist fought across five different weight classes and maintained an undefeated record of 50-0 when he hung up his gloves in 2015. The man described by many observers and publications as among the greatest – if not the out-and-out best – pound for pound boxer in the history of the sport is preparing to return to the ring for an exhibition bout against Logan Paul, three years after he last laced up his gloves to take on Japanese kickboxer Tenshin Nasukawa, a fight that Mayweather wrapped up in the first round by technical knock-out.
Paul is hardly an experienced boxer, with one fight and one loss to his name. Compared to Mayweather's vast experience it seems a foregone conclusion that the younger man won't be able to last the distance with a fighter of Mayweather's skill but Paul does hold a height and weight advantage. Standing at 1.88 metres (6ft 2in) tall, Paul weighed in for his only fight to date at 199.4 pounds (90kg), a bout contested at cruiserweight. Paul also has a four-inch advantage over Mayweather in terms of reach, with the 26-year-old's extending 76in (193 cm) compared to Mayweather's 72 in (183 cm).
The 44-year-old five weight class champion measures 1.73m (5ft 8in) tall and weighed in at 147 pounds (67kg) for his last exhibition fight in 2018 against Nasukawa. If that makes Mayweather sound fairly manageable, it is worth noting that Mike Tyson only has five centimetres on him and Iron Mike's reach is shorter at 71 in (180 cm).
Mayweather cuts through the divisions
"The Fight of the Millennium"

Félix Trinidad-Oscar De La Hoya (1999) airs in 10 minutes on ESPN.

The bout set the PPV record for a non-heavyweight fight with 1.4 million buys.

It stood for 8 years, until it was broken by De La Hoya and Floyd Mayweather Jr. in 2007 (2.4M). pic.twitter.com/R4xXMkQhK1

— ESPN Stats & Info (@ESPNStatsInfo) April 18, 2020
Mayweather won his first title at super-featherweight, where the upper limit for boxers is 130 pounds (58.9kg), when he stopped Genaro Hernández to claim the WBC belt, which he successfully defended eight times.
When he made the step up to lightweight (135 pounds) Mayweather took on José Luis Castillo twice to assert dominance over the division, triumphing on both occasions before defending his title against Victoriano Sosa and Phillip N'dou.
Mayweather then moved up another division to light welterweight (140 pounds), working his way past DeMarcus Corley and Henry Bruseles before beating Arturo Gatti inside six rounds to claim the WBC light welterweight championship.
Zab Judah was up next as Mayweather moved up to welterweight (147 pounds) and took the IBF welterweight title before adding the WBC title with a unanimous decision over Carlos Baldomir.
But it was arguably at light middleweight (154 pounds) where Mayweather really made his name, beating six-division champion and WBC light-middleweight titleholder Oscar de la Hoya on a split decision and considering retirement after the feat.
He would return to fight Ricky Hatton for his still-incumbent welterweight championship, knocking the challenger out in the 10th round, before coming out of retirement to see off younger challengers like Juan Manuel Márquez and Shane Mosley, before retiring with a half-century of victories and an undefeated record.