MLS
Carlos Vela is having his worst season since joining Los Angeles FC
Injuries have prevented the 2019 Major League Soccer MVP from reaching full fitness this season with Los Angeles FC who are at the bottom of the table.
Los Angeles FC debuted in Major League Soccer in 2018 and since then, they have been one of the top contenders to win the MLS Cup each season. Also they have one of the best players in the league in their roster, Carlos Vela, who in 2019 broke all the individual records and won the golden boot and was named the MVP that year.
Numbers have dropped since 2018
In his debut season with LAFC, Carlos Vela scored four goals in the first five games of the 2018 MLS regular season. One year later he scored six goals in the first five games and he led the 'Black & Gold' to win the 2019 Supporters Shield, their first title in the franchise history. In the 2020 season his numbers dropped and he only scored a total of four goals because he missed almost the entire regular season due to a knee injury.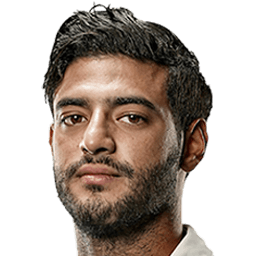 Now he registers only 41 minutes in five games and tallies no goals or assists making this the worst start of a season since arriving to the MLS. If injuries 'respect' him from now on, we could see his best version with the season barely starting in MLS. Currently LAFC is last place in the Western Conference with 5 points and a record of 1-2-2 (W-D-L).
Injuries have prevented him from helping his team
In the 2020 campaign, Carlos Vela suffered a serious knee injury and he missed almost the entire regular season. He returned to the team for the playoffs, but LAFC couldn't make it past the first round after losing to Seattle Sounders 3-1.
Prior to the start of the 2021 MLS regular season he was healthy and wanted to repeat what he did two years ago when he won the MVP, but in the first game he got injured and only played 21 minutes. He missed the next three games and finally returned this weekend coming in as a sub in the 70th minute, but little could he do to prevent his team from losing to Seattle 2-0 at the CenturyLink Field.