Raúl Jiménez close to making his return with Wolves
Wolverhampton Wanderers manager Nuno Espírito Santo, said that the Mexican international had a positive meeting with medical staff.
Raúl Jiménez has been sidelined since November 2020. The 30-year-old fractured his skull in Wolverhampton Wanderers' 2-1 victory against Arsenal at the Emirates Stadium. The Mexican international had to undergo surgery and his path to full recovery has been positive since the start of this year.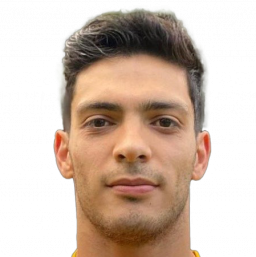 About to resume his playing career
There are only two games left of the 2020/21 Premier League season and tomorrow Wolverhampton will visit Everton for matchday 37. Prior to the game, Wolves' manager Nuno talked about the possibility of Raúl Jiménez returning to the pitch before the end of the season.
"As we speak he's in the meeting with the specialist and our doctor. Hopefully we will have positive news this afternoon. From there we will decide and see how he's going to be involved," he said during Tuesday's press conference.
"We have a lot of boxes to tick," he explained. "There's a lot of things after today that we need to look at and decide. He has to do an MRI, a scan, psychological tests, then start impact with the ball on the head. The meeting is now, when we have all the information we will sit down and carefully look at what to do and how to do it."
Chance of Jiménez playing with Mexico this summer
The Mexico national team have a busy summer with the CONCACAF Nations League finals, the Gold Cup and the Olympics ahead. Coach Gerardo Martino has been clear since taking the job in 2019 that his starting No 9 is Jiménez. Martino hopes to be able to include him in the roster this summer, but he knows he has to be patient.
"Raúl is a very special player for us and his situation is still very delicate. We have been communicating and collaborating with Wolverhampton with his recovery, because it is in our interest for him to recover," Martino said during Tuesday's press conference.