Raiola offers Donnarumma to Barcelona
The Italian goalkeeper would join on a free transfer if AC Milan fail to qualify for the Champions League. Barcelona would put Ter Stegen on the market.
Barça's economic situation means that they may have to sell some of their bigger name players to raise funds - players who in other times would never be put on the market. That is the case at the moment with Marc André Ter-Stegen. The German goalkeeper is one of the squad's high profile stars and the main question would be who would the club sign to replace him. Football agent Mino Raiola, who is a close friend of Joan Laporta, has offered a relatively cheap solution - Gianluigi Donnarumma.
Donnarumma is AC Milan's and Italy's first-choice keeper. The 22-year-old's contract with Milan will expire on 30 June and he has not renewed. Donnarumma is represented by Mino Raiola, who is not prepared to sit down and discuss the matter of a new contract with Milan if the club misses out on next season's Champions League.
Italian clubs battling for Champions League places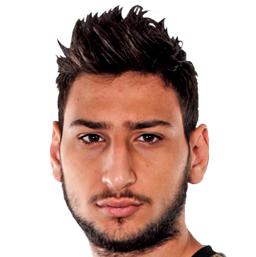 That means Milan must win Sunday's league meeting with Atalanta to make sure that they qualify for the next edition of the Champions League. The team is currently level with Napoli on 76 points with Juventus just one point behind.
If Milan win this weekend and assure their place in next season's Champions League, Donnarumma will stay with Milan as his agent has stated, but the situation will change completely if the team doesn't manage to secure a top four finish. If that happens, the player will leave on a free transfer and his club will be powerless to stop him.
If Donnarumma leaves, Barcelona would be his first option. They would be getting one of the top keepers in Europe - who at 22, has years ahead of him. It would also allow Barça to put Ter Stegen on the market and boost their coffers from his sale.
Ter Stegen, who is 29, joined Barcelona in 2014 for 12 million euros and according to Transfermarkt is current market value is 75 million. He underwent an operation in Malmo on Thursday to fix a problem with the patellar tendon in his right knee. It has ruled him out of next month's Euros. The keeper has suffered recurring problems with his tendon and required a trip to the operating table for the same complaint last season. His rehabilitation could last three months.
Ter Stegen is one of the players who the Technical Secretary has not included in the list of  players who could be moved on as part of the restructuring of the first team squad, but if a decent offer come in for him, the option to sign Donnarumma on a free transfer could become an attractive proposal.