Sergio Ramos left in limbo
Plagued by injury, the defender has been omitted from the Spain squad for Euro 2020 and will be without a club in little more than a month.
2021 has not been a vintage year for Sergio Ramos as his playing activity has been seriously hampered through injury (the defender has participated in only five games or 395 minutes of action since the start of the year). His inactivity has been instrumental in Spanish manager Luis Enrique omitting the player from his Euro 2020 squad which was confirmed on Monday 24th. Whilst not a surprise, the announcement was a blow for the 180 times capped Ramos who has played for 'La Roja' at the last four World Cups and three European Championships.
At the same time, as of 30 June (2021), Sergio Ramos' contract with Real Madrid will expire leaving the player without a club with the defender now officially on holiday.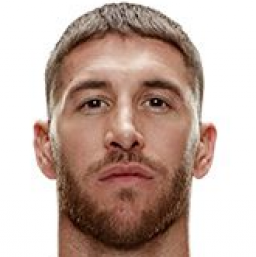 Sergio Ramos' future will be decided in the next few weeks. His ongoing renewal talks with Real Madrid have stalled and neither side has budged from their negotiating positions. Madrid are not improving their offer, which includes a one year extension with the same salary plus a 10% reduction. Ramos' objective is to remain with Los Blancos, but is asking for one more season than the club are willing to offer.
Parisian walkway?
Paris Saint-Germain have been linked with the Spanish player and just a few weeks ago the Real Madrid captain also fuelled the rumours of a move to the Ligue 1 side on social media as he began following various PSG players on Instagram, a gesture that many fans saw as a first step towards establishing a relationship with them.