NBA playoffs 2021: 'Playoff warrior' Nowitzki a lucky charm for Mavericks in LA
The Dallas Mavericks were delighted to have the support of legendary champion Dirk Nowitzki against the Los Angeles Clippers.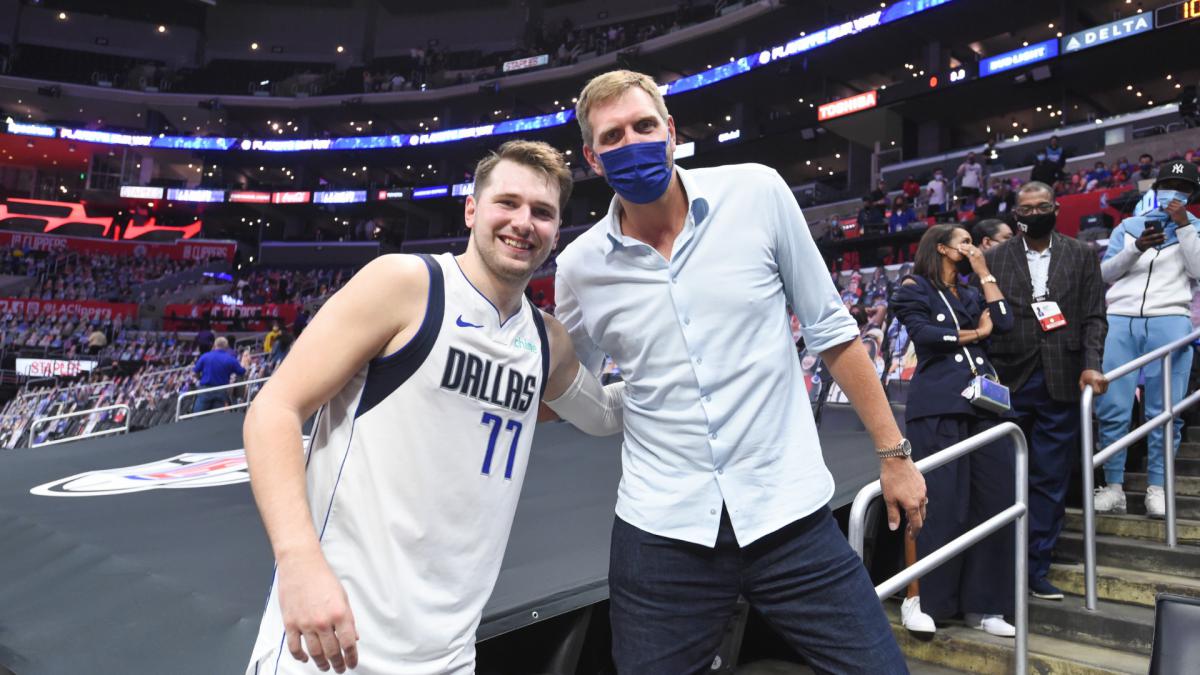 Dirk Nowitzki was a "lucky charm" for the Dallas Mavericks as he watched their Game 2 win over the Los Angeles Clippers, according to head coach Rick Carlisle.
Nowitzki, a 14-time All-Star, spent his entire NBA career in Dallas, winning a championship under Carlisle in 2011 when he was Finals MVP.
But the 2007 MVP retired in 2019 and so was restricted to the role of spectator as the Mavs looked to build on a Game 1 first-round playoff win on Tuesday.
His presence was enough to inspire his former team, too, with the German pictured with current Mavs superstar Luka Doncic following the game.
Doncic led the way with 39 points in an impressive 127-121 win, improving his postseason average to 32.0 points per game. That is the highest mark of any Dallas player regardless of games played, with the top spot previously belonging to Nowitzki as he scored 25.3 points across 145 playoff appearances.
There is a long way to go before Doncic can think about repeating Nowitzki's Finals run – a Miami Heat series in which he averaged 26.0 points – but the support of the team's greatest ever player is a boost.
Carlisle on Dirk Nowitzki
"I saw him and [wife] Jessica in the hotel yesterday," said Carlisle, Mavs coach since 2008.
"It gives you a profound lift when you're in between the first two games of the playoffs and you see that playoff warrior who we've been through so many battles with.
"He said that he was going to be coming to the game, which was great news.
"And I certainly believe that him being there tonight was a lucky charm for us. It never hurts, never hurts."
Although Doncic was the obvious star once again, there was also a big performance from Tim Hardaway Jr, who contributed 28 points and made six attempts from beyond the arc. Both were career playoff highs.
Hardaway said: "[It was] 2-0 when Dirk gets in the building, I'll tell you that.
"Yeah, Dirk, we saw 'Dirky' earlier in the day, we knew he was there and we were happy we were able to pull out a victory.
"It's still a long series and the job is not done at all. It's just creeping into what we can become and we've just got to keep on focusing in and locking in."