Fourth Stimulus check: is Congress in favor of a new relief bill like the previous ones?
President Biden prepares to send his budget proposal to Congress on Friday, from there it will be up to Capitol Hill to decide what the US will spend.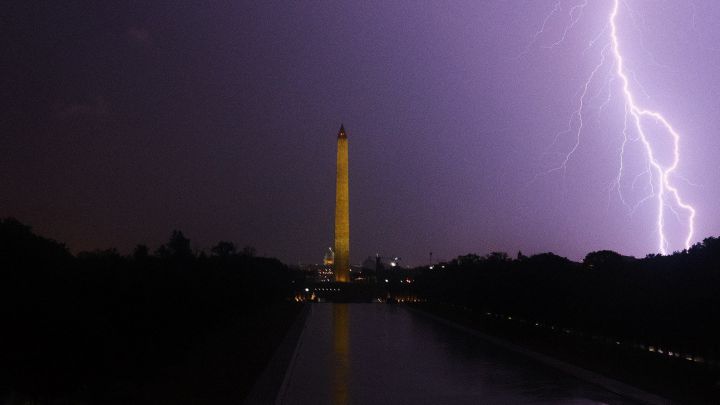 There has been much talk about a fourth stimulus check, and even more beyond that, except from the White House. A new survey shows that inequality is again on the rise for the first time since the second stimulus bill was passed at the end of the year.
The New York Times obtained a copy of President Biden's budget proposal for 2022. The White House wants Congress to approve $6 trillion in spending next year, but there was no mention of any new stimulus checks. The White House has indicated that it would be up to Congress to propose any such measure.
Inequality on the rise again
In a survey conducted monthly by Morning Consult and computed together with Axios, on a variety of economic and financial topics found inequality noticeablely bumped up in May. The Morning Consult / Axios Index rose to 6.5 from 5.7 the month before. It had been trending downward since increasing during the pandemic and hitting a peak in January. That month the second round of stimulus checks began going out soon to be followed by a third in March.
This would track with a Bankrate survey in which six in ten of those surveyed said that the most recent checks for up to $1,400 wouldn't last them even three months. The White House received a letter from Democratic Senators stating this statistic as one of the reasons for creating recurring direct payments until the end of the pandemic. Two other letters have been sent to President Biden asking for the same measure to be put into place.
Who is calling for more stimulus checks?
There are currently 80 congressional Democrats that formally support additional financial help to struggling US households. Along with the 21 Senators, members of the House have been calling for recurring stimulus checks to keep households afloat. The most recent call came from the powerful the House Ways and Means Committee, with seven of the 42 members urging the White House to support such a measure.
"The pandemic has served as a stark reminder that families and workers need certainty in a crisis," the committee's letter read. "They deserve to know they can put food on the table and keep a roof over their heads."
Will a new round of stimulus get through Congress?
Any new stimulus bill would face an uphill battle in Congress. The Democrats hold both chambers by the slimmest of margins and any defections would doom President Biden's Build Back Better agenda. Republican support for new stimulus checks would be highly unlikely with many blaming stimulus checks and weekly federal pandemic unemployment booster payments for a shortage of workers in low wage jobs.
The most difficult battle would be in the Senate where Democrats would need the support of at least 10 GOP Senators to avoid a filibuster. The White House has been negotiating with Republican Senators to pass his infrastructure bill with a bipartisan vote, but there remains a yawning gap between the two sides, even after the most recent counteroffer from the GOP.
President Biden says he has spoken to GOP Sen. Shelley Capito and other Republicans about their counteroffer to his infrastructure plan, and "we're going to have to close this down soon." He does answer whether he thinks the GOP offer is too small https://t.co/QUyqn3XwuQ pic.twitter.com/oW2QIP0RYT

— CBS News (@CBSNews) May 27, 2021
For another relief bill including stimulus checks Democrats would most likely need to resort to using budget reconciliation as they did with the American Rescue Plan. Budget reconciliation is a procedure whereby Democrats could pass a budget related bill through the Senate with only the 50 votes from the Democratic caucus plus Vice President Kamala Harris' tiebreaking vote. This has its own problems inside the Democratic party though. Senator Joe Manchin of West Virginia has expressed that he would not support sidelining the Republicans to pass further legislation.
There is currently legislation in the House for recurring checks
Representatives Pramila Jayapal and Rashida Tlaib reintroduced legislation in the House that would provide a fourth direct payment of $2,000, and then $1,000 recurring direct payments to Americans until the pandemic ends. The BOOST Act has nearly ten co-sponsors, including Representatives Alexandria Ocasio-Cortez and Ayanna Pressley.
House Speaker Nancy Pelosi hasn't said anything on the subject however. If the legislation were to move forward it would need her blessing to get through the lower chamber. So in the meantime as Yeva Nersisyan, Associate Professor of Economics at Franklin & Marshall College told CBS "I would say wait and see right now."