MLS
Barros Schelotto was impressed by Ibrahimovic's professionalism
Both manager and player coincided in Major League Soccer with the Los Angeles Galaxy for one season and Schelotto didn't know what to expect at first from Zlatan.
Zlatan Ibrahimovic is considered to be one of the best players to arrive in Major League Soccer. The Swedish international signed a two-year deal with the Los Angeles Galaxy in 2018 and scored 55 goals and gave 18 assists in 58 appearances in MLS.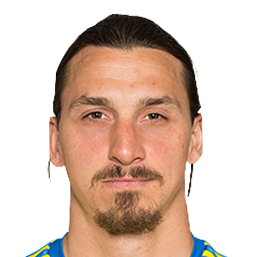 Impressive work ethics
In 2019 the LA Galaxy bosses decided to part ways with manager Sigi Schmid and appointed Guillermo Barros Schelotto. The former Boca Juniors boss said that he didn't know what to expect of Ibrahimovic, but after that season he was impressed with his professionalism.
"I had the opportunity to coach Zlatan Ibrahimovic in the 2019 MLS season. As a coach I dealt with big players coming from Europe like Carlos Tévez and Fernando Gago, so I had an idea of what to expect when it was confirmed that Ibrahimovic was coming to the Galaxy," he said during an interview with AK Coaches World.
"But we are talking about one of the top three players in the last two decades and I was impressed by his work ethic and his professionalism. He trains like he plays and he works hard from the first to the last minute. It was amazing how he would always give you everything during practice and during the games. Zlatan is an example of a talented player that at 39-years-old can still make a difference because of the work he puts in day in and day out," he added.
Problems in the locker room
It was first reported by The Athletic that Zlatan had a bad relationship with some of his teammates and the younger ones were even terrified of him. The former Barcelona striker even presented himself as 'God' when he walked into the locker for the first time and former LA Galaxy player Chris Pontius confirmed these rumors.
"Some of his own teammates were terrified. At the end of the day, he holds everyone to a higher standard in order to win. This is how it is. But he did cross the line with his teammates, anyone will tell you," said Pontius.