Real Madrid reappoint Ancelotti as Zidane's replacement
Carlo Ancelotti, who previously coached Real Madrid between 2013 and 2015, has returned to the LaLiga giants in place of Zinedine Zidane, who resigned last week.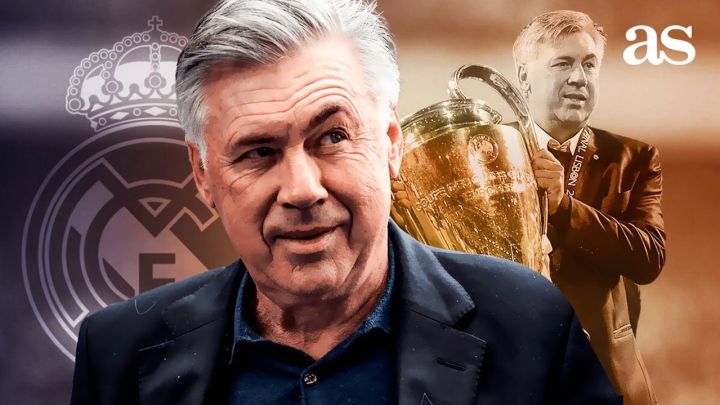 Carlo Ancelotti has left Everton and been reappointed as head coach of Real Madrid, returning to the Bernabéu on a three-year contract.
Ancelotti to be unveiled as Real Madrid boss on Wednesday
Ancelotti, who led Madrid to a Champions League title during a two-year spell as boss between 2013 and 2015, is to be unveiled on Wednesday at 12 pm EDT, the club said in a statement. The 61-year-old replaces Zinedine Zidane, who was his assistant at Madrid in the 2013/14 season, after the Frenchman resigned as head coach last week.
Quickfire negotiations over Ancelotti's appointment were completed over the weekend, with the Italian's desire to return to the Spanish capital proving key to the talks reaching a swift conclusion. Details of the fee Madrid have paid Everton to release him from his four-and-a-half year contract have not been revealed.
Ancelotti far from first choice to replace Zidane
Ancelotti was far from the first name considered by Real Madrid as Zidane's replacement. Indeed, after moves for Massimiliano Allegri and Antonio Conte fell through, Mauricio Pochettino and Raúl González had appeared the likeliest candidates to take over at the Bernabéu. However, the difficulties surrounding an approach for Pochettino, allied with the club's doubts over Raúl's readiness for the job, saw Ancelotti suddenly emerge as the frontrunner.
Ancelotti seen as safe pair of hands

Real Madrid view Ancelotti as a safe pair of hands and someone to steady the ship after Zidane's resignation - a departure that saw 'Zizou' criticise the club's hierarchy in an open letter published in AS. Ancelotti's avuncular style is seen as a key element to see Madrid through a period of transition with several senior players nearing the ends of their careers or eyeing the exit door. His excellent relationship with those of his former charges still at the club is also a huge selling point.
Madrid were keen on Pochettino, but despite reports the Argentine is unhappy in his present role as Paris Saint-Germain head coach, Bernabéu president Florentino Pérez is at pains to preserve his good relationship with PSG's owners and was reluctant to force the 49-year-old's departure from the Parc des Princes.
Meanwhile, the Madrid board would rather Castilla boss Raúl remained in charge of the club's 'B' team for the time being, allowing the legendary former striker to gain more experience in the dugout.
Four trophies in Ancelotti's first stint as Madrid boss
During his first spell as Real Madrid head coach, Ancelotti oversaw 89 wins in 119 games. He steered Los Merengues to a Champions League and Copa del Rey double in the 2013/14 season, before adding the UEFA Super Cup and FIFA Club World Cup during the following campaign.