CONCACAF NATIONS LEAGUE
Guillermo Ochoa wants to be in Qatar 2022 with Mexico
The veteran goalkeeper from Club América said that he feels in good shape to play one more FIFA World Cup with the Mexico national team.
Guillermo Ochoa has been one of the best goalkeepers in Mexican football over the past two decades. He started his career playing for Club América in 2004 and won his first Liga MX title in 2005. Ochoa remained América's first-choice goalkeeper up until 2011 and in that summer he was transferred to Ligue 1 side Ajaccio.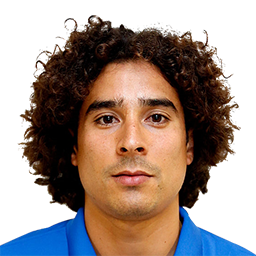 After three seasons in France he was transferred to Málaga were he served as the second choice for Kameni between 2014 to 2016. For the following season he was loaned to Granada and from 2017 to 2019 he played for Standard Liege. After his contract expired in Belgium he returned to América where he has been since 2019.
Ready for one more World Cup
Ochoa has been called to the Mexico national team since 2005 and he has been included in the squads for four FIFA World Cups (2006, 2010, 2014 and 2018). The veteran goalkeeper is 35-years-old and he believes he is in top shape to play one more World Cup with Mexico.
"I have the illusion of playing another World Cup and I share it with the coaching staff that has given us that security and confidence. I think I am in a good age to play in another World Cup and I am working hard to be in top-shape for Qatar 2022," he said during an interview with TUDN.
"Look at the amount of great players Mexico has right now in all the categories we are always fighting for first place in all the events we participate in. It is always an honor to represent your country. Right now we have a young squad, but with players that have experience so it is the perfect combination. We have to take it step-by-step," added Ochoa.
The Mexican national team arrived on Monday to Denver, Colorado where they will play Costa Rica for the semi-final of the CONCACAF Nations League. The game is scheduled for 3 June at the Sports Authority Field.