Has Real Madrid given a clue to Sergio Ramos' future?
Zinedine Zidane has gone. Carlo Ancelotti has arrived. Major question marks surround what happens next to the club captain whose contract ends this month.
Real Madrid and Adidas, the brand that has been manufacturing the famous kit since the end of the 20th century, announced the latest iteration for the 2021-22 season. A sophisticated video launch was chosen along with a new slogan and associated hashtag for the upcoming campaign: #ThisIsGrandeza (the word 'grandeza' meaning greatness or grandeur).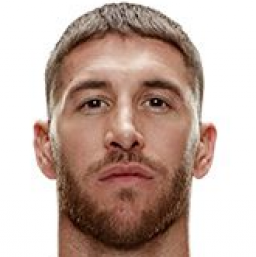 With so much detail considered, there is no doubt that the players selected to be in the video and related images were all planned carefully.
Real Madrid news:
Sergio Ramos left out by Real Madrid
The promotional clip begins with a reminder of that famous goal scored by Zidane in 2002 in the Champions League final against Bayer Leverkusen (15 May next year will mark two decades since that Glasgow moment). There isn't, however, a single image of Sergio Ramos in the advert, which caught the attention of many fans of Los Blancos especially given the precarious situation with his contract, one that ends this month. What's more, there is space for the pictures of Marcelo lifting the Champions League trophy, instead of the more obvious first team captain doing so.
This theme continues with the photographs of the players posing with the new kit: members of the men's and women's first teams appear, but there is no sign of Ramos. The same goes for those pictures on the club's official website. Raphaël Varane is also notable by his absence. On the other hand, the likes of Marcelo and Benzema (second and third captains), Asensio, Vinicius, Hazard, Mendy, Odriozola, Nacho, Casemiro, Militao... are all kitted up proudly.
The captain wants to continue with the club but as his contract ticks down to its 30 June expiry, no agreement with the Madrid board has yet been reached. The defender, who has been omitted from Spain's Euro 2020 squad, wants another two seasons but this goes against the club's policy of only offering a year-by-year extension to those over 30.
After a season with no silverware, some key injury issues, missing out on national duty and the whole Zidane affair, Ramos is now being touted as a possible reinforcement for Premier League champions Manchester City. If, however, a deal can indeed be reached in the Spanish capital, expect many a photo of the captain proudly leading Ancelotti's new side out in the new season, and thereafter in the new Bernabéu.