Covid-19 vaccine in the US | news summary for 3 June
US vaccine latest news live: Thursday 03 June 2021
Headlines
- New York, first US state to introduce a vaccine passport, the Excelsior Pass
. US to deliver 80 million doses to COVAX facility
- China reports first case of H10N3 bird flu in a human (full story)
- New data shows possible benefits of receiving two different covid vaccines (full story)
- WHO grants China's Sinovac emergency authorization
- Japan confident Olympic Games will go ahead as 10,000 volunteers stand down
- India in talks over Sputnik Light vaccine
- GAVI in talks with China over expanding COVAX facility
- 50% of US adults now fully vaccinated, as Biden calls the milestone "a big deal"
- Pfizer and BioNTech pledge to give one billion doses to low- and middle-income countries by end of year
- California won't create vaccine passport, but large events may require vaccine/test proof
- US vaccine roll-out to children aged 12-15
- Over 136 million US citizens now fully vaccinated (track CDC data here)
- US covid-19: 33.32 million cases / 596,401 deaths (live updates from JHU)
Scroll through some of our related articles:
Arizona to focus on community vaccination sites
Arizona will close all state-run covid-19 vaccination site by 28 June. Those who get their first shot by Saturday at a state-run site will be able to make an appointment for a second dose at the same location. People will still be able to get their first shot at one of the seven state locations after Saturday but will have to find another location for the second shot.
The state plans to move its focus to community-based locations to continue its vaccination effort.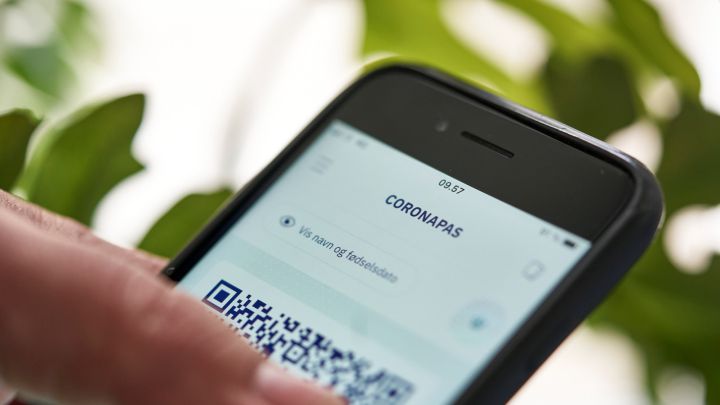 Which states are banning vaccine passports and why?
The rollout of covid-19 vaccines has given hope to relaxing restrictions put into place to slow the spread of the virus. But with herd immunity still a way off,vaccine passports are seen as a way to allow people to travel and businesses to safely operate without strict restrictions.
Several states have banned the use of vaccine passports and several more are considering such bans stating that it is a person's choice to get vaccinated.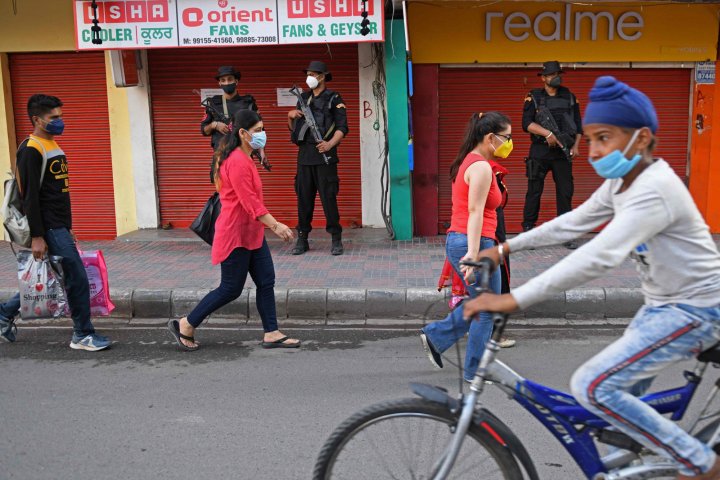 US to make covid-19 vaccines available to India
The United States on Thursday told India about its plans to make covid-19 vaccines available to other countries, including the South Asian nation, Prime Minister Narendra Modi's office said.
The US move comes after the White House laid out a plan to share 25 million surplus covid-19 vaccine doses with the world and said it would lift some restrictions to allow other countries to buy American-made supplies for vaccine production more easily.
In a phone call on Thursday, Modi and US Vice President Kamala Harris discussed efforts to improve the bilateral health supply chain, including in vaccine production, the Indian premier's office said in a statement.
"They highlighted the potential of the India-US partnership as well as the Quad vaccine initiative in addressing the long-term health impact of the pandemic."
The Quad, an informal strategic dialogue among the United States, India, Japan and Australia, aims to reduce manufacturing backlogs, speed vaccination, and defeat some coronavirus mutations, a senior US administration official told Reuters previously.
Photo by Narinder NANU / AFP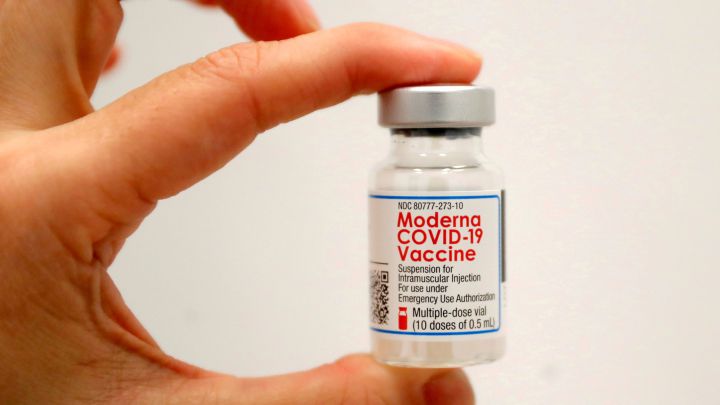 Vaccine Month of Action
Biden announces programs to increase vaccine uptake across the US to help meet his target of having at least seventy percent of the country partially vaccinated by the Fourth of July.
According to the data from the CDC, twelve states have surpassed the President's target. However, overall around 63% of people in the US have received at least one shot, meaning that some work needs to be done to meet the 70% goal.
In coverage from CBS News, the measures and actions the White House is taking to increase vaccine uptake are described. For more on what the Month of Action looks like, see our full coverage.
What states have or are planning to announce a vaccine lottery?
Eight states, California, Colorado, Delaware, Maryland, New Mexico, Ohio, Oregon, and West Virginia. California is giving away the largest prizes, $1.5 million to ten vaccinated individuals.
Various states including, Hawaii, Illinois, and Louisiana announced that a vaccine lottery program will be launched.
Only five governors have announced that they are against the use of a vaccine lottery to increase uptake. States where governors have come out against lotteries are, Florida, South Carolina, Wisconsin, Indiana, and North Dakota.
Hungary in talks with Russia to produce Sputnik V vaccine
Hungary is in talks with Russia to produce Sputnik V and other Russian covid-19 vaccines at a future Hungarian vaccine plant, Foreign Minister Peter Szijjarto said on Thursday.
"Both Hungary and Russia are open to the possibility of Hungary producing vaccines based on a Russian licence," he said on his Facebook page.
Hungary has been the only European Union country to inoculate people with China's Sinopharm vaccine and Russia's Sputnik V, although neither shot has been granted approval for emergency use by the bloc.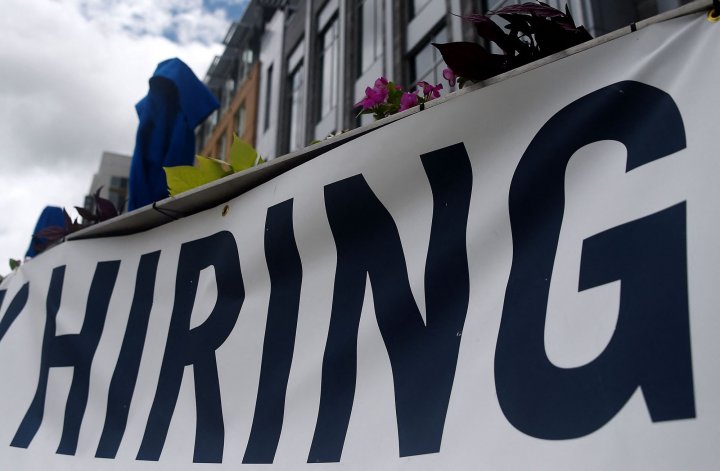 US weekly jobless claims drop below 400,000
The number of Americans filing new claims for unemployment benefits dropped below 400,000 last week for the first time since the covid-19 pandemic started more than a year ago, pointing to a strengthening labor market despite a worker shortage that is limiting hiring.
Initial claims for state unemployment benefits totaled a seasonally adjusted 385,000 for the week ended May 29, compared to 405,000 in the prior week, the Labor Department said on Thursday. That was the lowest since mid-March 2020, when mandatory closures of nonessential businesses were enforced to slow the first wave of coronavirus infections.
Economists polled by Reuters had forecast 390,000 applications for the latest week.
Another report on Thursday from global outplacement firm Challenger, Gray & Christmas showed that while job cuts announced by US-based employers rose 7% last month to 24,586, layoffs were down 93.8% from May 2020.
Employers have announced 192,185 layoffs in the first five months of this year, down 86% compared to the same period in 2020.
Photo by Olivier DOULIERY / AFP
Fauci: Young childen could be getting the vaccine by Thanksgiving
The US' ongoing vaccination rollout continues, the White House Chief Medical Advisor Dr Anthony Fauci has suggested the children younger than 12 could be eligible for the shot before the end of the year. Older, higher-risk groups have been prioritised throughout the vaccine effort but this latest news is a sign that there is optimism that they could be fully immunised in the coming months.
Amazon starts testing UK staff for coronavirus variants
Amazon is testing its front-line staff in Britain for coronavirus variants and feeding the data to public health officials, including in hotspots where a strain first found in India is spreading fast.
The retail giant opened covid-19 testing labs in the UK and the United States last year to provide voluntary testing for staff and can now also test for variants in Britain, where scientists have pioneered sequencing coronavirus genomes.
Aided by a rapid vaccine rollout, Britain is on the verge of reopening its economy after months of lockdowns but the Delta variant first found in India has spread, including in areas where Amazon has its lab and some fulfilment centres.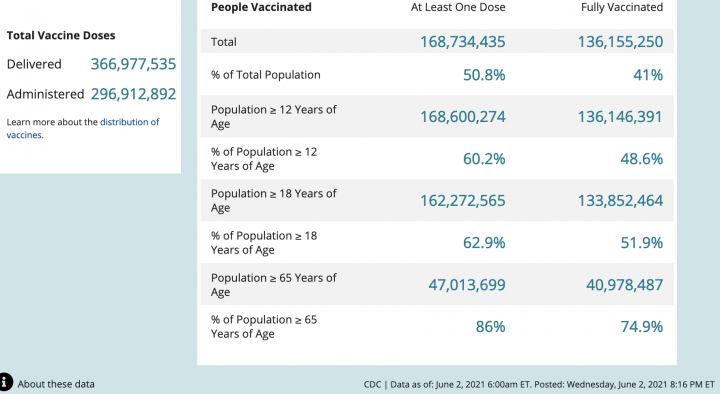 US vaccine roll-out
A snapshot of the current situation in the United States regarding the administration of covid vaccines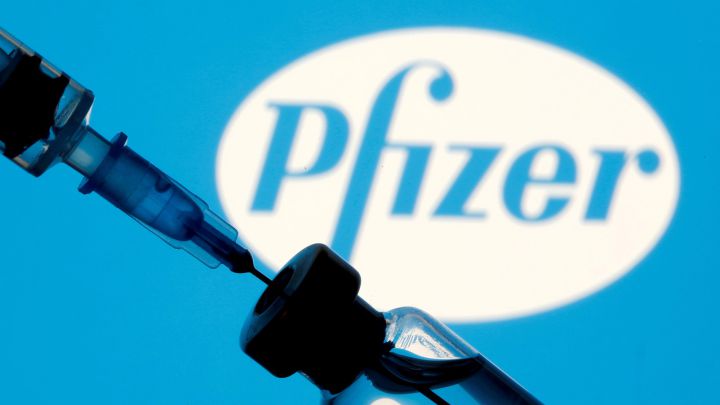 Can you mix covid-19 vaccines? Is it safe? 
Can you mix covid-19 vaccines? Is it safe?
A lost vaccination card or simple mix-up at a pharmacy… there are a few ways you could end up with two doses of two different vaccines, but should you be concerned?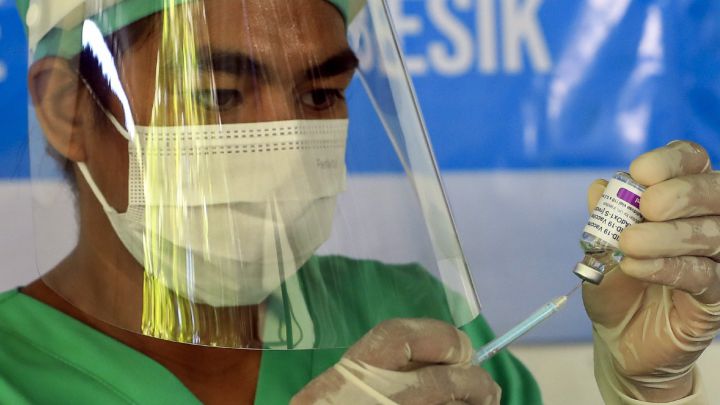 Can you get covid-19 after second vaccine dose?
Can you get covid-19 after second vaccine dose?
No vaccine is 100 percent effective, but by being fully vaccinated people can avoid severe sickness and reduce the possibility of spreading the disease.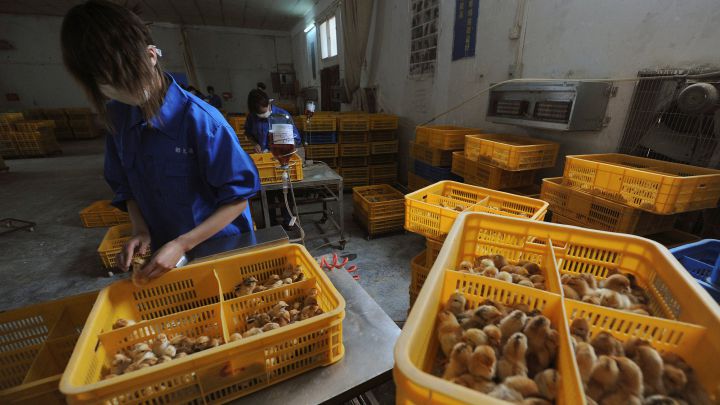 Britain hosts G7 health summit amid pressure to broaden covid vaccine access
Britain will host health ministers from the Group of Seven (G7) rich countries in Oxford on Thursday for a two-day summit, as pressure intensifies to do more to broaden access to covid-19 vaccines across the world.
British foreign minister Dominic Raab has said that equitable access to coronavirus vaccines will be at the top of the agenda when G7 leaders meet next week.
But as health ministers gather at the University of Oxford, where AstraZeneca's covid-19 vaccine was invented, charities stressed Britain could do more by supporting a temporary waiver on intellectual property rights of pharmaceutical firms.
U.S. President Joe Biden has backed calls from many developing countries for the waiver, in the hope this would boost production and allow more equitable distribution, but Britain and some European countries have expressed reservations.
"G7 leaders must take this moment to stand on the right side of history by putting their full support behind the vaccine patent waiver," said Anna Marriott, Oxfam's Health Policy Manager.
"The G7 may be getting the vaccines they need but too much of the world is not and people are paying for patent protection with their lives."
'We cannot postpone Olympics again,' says Tokyo 2020 chief amid pandemic fears
The president of the Tokyo 2020 organising committee ruled out a cancellation or further postponement of the Olympics as doubts swirled among city governments and medical professionals whether the event can be held safely amid the pandemic.
Public opinion polls in Japan have consistently shown that a majority want the Games cancelled or put off yet again after being delayed by one year because of the coronavirus crisis. A majority of the Tokyo Metropolitan Assembly feel the same way, the Tokyo Shimbun newspaper reported on Thursday.
"We cannot postpone again," athlete-turned-politician and organising committee president Seiko Hashimoto said an interview published on Thursday by the Nikkan Sports newspaper.
Prime Minister Yoshihide Suga is likely to call a snap election after the Olympic and Paralympic Games, the Asahi newspaper reported, showing his resolve to push ahead with the event.
Foreign spectators have already been barred from the Games, and officials are undecided if Japanese fans will be allowed into venues. Economy Minister Yasutoshi Nishimura pointed out on Thursday that excited fans, shouting and hugging could pose a contagion risk.
Towns and cities set to host Olympic training or events have increasingly expressed misgivings, amid concern visitors will spread variant strains of the virus and drain medical resources.
Hong Kong authorises vaccine for 12-year-olds and above
Hong Kong will open its covid-19 vaccine scheme to children aged 12 and above for the first time, the government said on Thursday, as it pursues a broader campaign across the city to incentivise its 7.5 million residents to get vaccinated.
Children of that age group will be able to get Germany's BioNTech vaccine, but residents still have to be older than 18 to receive China's Sinovac shot.
The Chinese special administrative region started its covid-19 vaccination programme in February but only around 14% of the population have been fully vaccinated.
In a statement published on Thursday, the city's Health Secretary Sophia Chan said the benefits of reducing the age of vaccination with the BioNTech vaccine outweighed the risks. It comes as other countries have also moved to vaccinate younger adolescents.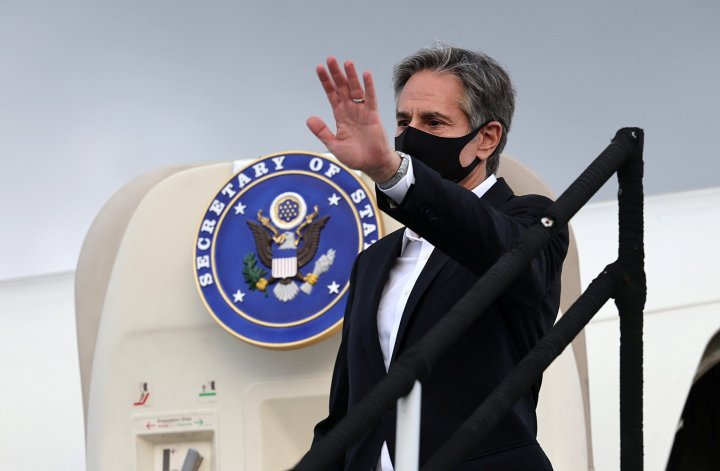 US global vaccine distribution plan could be announced Thursday -Blinken
US Secretary of State Antony Blinken said on Wednesday that President Joe Biden could announce as early as Thursday details of Washington's plan for distributing 80 million doses of coronavirus vaccine globally.
"I want you to know as well that in a few short days ... possibly as early as tomorrow, the president is going to announce in more detail the plan that he's put together to push out 80 million vaccines around the world," said Blinken at a gathering at the U.S. Embassy in Costa Rica.
Blinken reiterated that the U.S. distribution plan would be coordinated with the COVAX vaccine sharing facility and based on need "without any political strings attached."
"Even as we're doing that we're to be working very hard on increasing manufacturing capacity in the United States and around the world, so that we can get ... ahead of this virus, and be the leader in vaccinating the world," he said.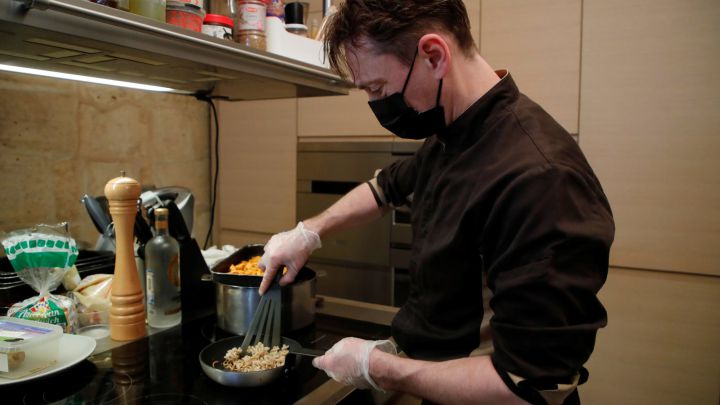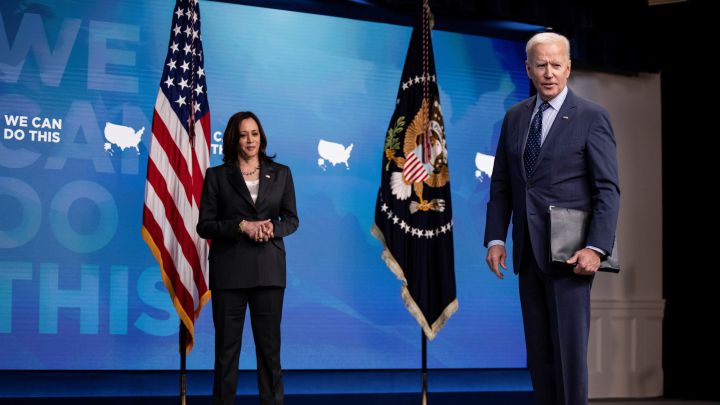 Covid-19 vaccine news: welcome
Hello and welcome to our dedicated live blog for Thursday 03 June 2021.
Here we aim to keep you fully up to date with all the latest news and updates regarding the covid-19 pandemic and all aspects of the vaccine development and rollout across the United States and around the world.