USMNT
USMNT is most valuable team in CONCACAF Nations League finals
According to Transfermarkt the United States Men's national team has the most valuable players in the CONCACAF Nations League finals.
The CONCACAF Nations League finals are set to start on 3 June in Denver, Colorado. The first semi-final will be between the United States Men's national team and Honduras, followed by the Mexico national team against Costa Rica.
The USMNT with the most valuable players
According to Transfermarkt, the USMNT roster for this tournament is valued at $310.3 million, with Christian Pulisic being the most valuable with a market value of $55 million. The second most valuable American is Gio Reyna from Borussia Dortmund with a price tag of around $42 million.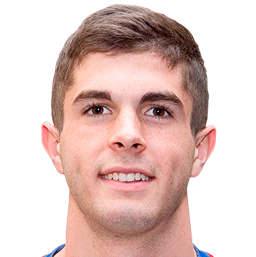 In third place is Weston McKennie from Juventus, who made his move permanent with the Serie A side earlier this year. The 22-year-old midfielder has a current market value quoted by the site of $27.5 million. The USMNT is one of the favorites to win the tournament in its inaugural edition.
In second place on the website-driven value charts is Mexico at $230.8 million and their most valuable player is Hirving Lozano, who is the most expensive Mexican player of all time. The former Pachuca winger got transferred from PSV Eindhoven to Napoli in 2019 and the Serie A side paid around $49.5 million to the team from Netherlands to make the move permanent.
In third place is Costa Rica, who couldn't include Keylor Navas in their roster due to an injury. The Ticos' squad have a market value of $17.9 million and in fourth place is Honduras with a market value of $16.9 milliion.