When did Mayweather start boxing and when did he retire as professional?
Former world champion Floyd Mayweather Jr. is considered one of the best boxers ever, but when did his boxing journey start and come to an end as a pro?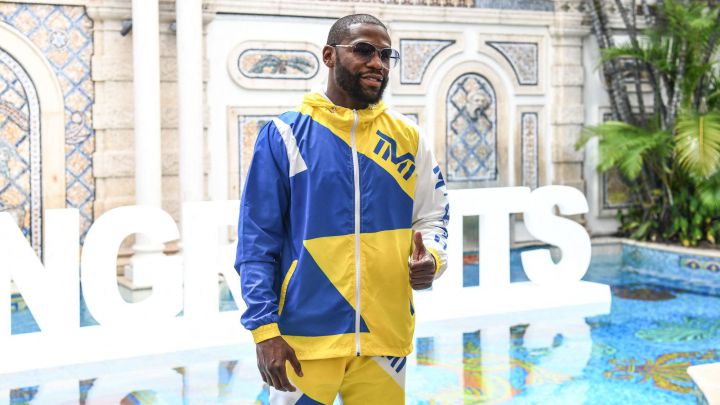 Over the last 25 years, his boxing skills and ring IQ have dismantled every single opponent he has faced as a professional. With his record of 50 wins and no losses, Floyd Mayweather Jr. has proved he has been a gifted fighter, but also a blue-collar worker of the sport, as he has always been working out and sparring in the gym getting well prepared for his fights.
Truth is Mayweather has always been surrounded by a boxing atmosphere. He was born to a family of boxers, with his father Floyd Sr. and uncles Roger and Jeff also competing professional, so Floyd Jr. would follow in their footsteps.
Mayweather's first contact with boxing
He picked up boxing at the age of seven and won his first national Golden Gloves boxing championship in 1993. He would also become a Golden Gloves champion two more times, in 1994 and 1996.
He was then known as "Pretty Boy" Floyd, as his defensive skills were already showing up and preventing him of taking much damage in his bouts. As an amateur, Mayweather Jr. compiled an 84-8 record.
Later on, Mayweather Jr. qualified for the 1996 Atlanta Olympics, where he won the bronze medal. After his Olympic experience, he turned pro.
When did Mayweather retire as a pro boxer?
Throughout his 21-year professional career, Floyd Mayweather Jr. captured world titles in five weight divisions (super featherweight, lightweight, super lightweight, welterweight and super welterweight). He is just one of five boxers in history to achieve it.
He has defeated great boxers such as Diego Corrales, Arturo Gatti, Zab Judah, Oscar De La Hoya, Juan Manuel Márquez, Ricky Hatton, Canelo Álvarez, Shane Mosley, Victor Ortiz and Manny Pacquiao.
After beating Andre Berto via unanimous decision in 2015, Mayweather decided to call it a day. But it was the noise that mixed martial arts were making and the massive popularity of UFC's superstar Conor McGregor what made him come out of retirement for a "last dance" with the Irish fighter in a huge-money boxing bout. That was his 50th fight and 50th career win.
Now, in another money fight scheduled on Saturday in Miami, Mayweather returns to the ring to face YouTuber personality Logan Paul, but this time it will be an exhibition bout.