Florentino Peréz relieves Zidane of €10 million penalty clause
According to Bernabéu Digital, the Real Madrid president has allowed Zinedine Zidane to walk without paying the €10 million penalty clause for breaking his contract.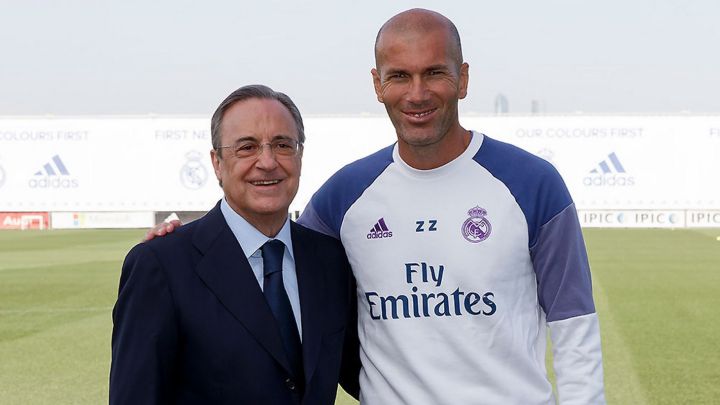 While Zinedine Zidane bemoaned the Real Madrid hierarchy's lack of confidence in him in his open letter published exclusively by AS last week, his relationship with president Florentino Peréz has always been magnificent.
So warm is the relationship in fact that Peréz has allowed Zidane to walk away from his contract free of charge. As reported by Bernabéu Digital, a clause was included in the Frenchman's contract that stipulated that he would have to pay a penalty of €10 million if he left before the finalization of his contract in 2022. However, Madrid has decided not to enforce the penalty.
Real Madrid's gesture of respect for Zidane
In Zidane's second coaching contract signed upon his return in March, 2019, the club decided to include the clause so as to avoid a situation like that in May, 2018, when the Frenchman announced his resignation without having given prior notice.
But as a gesture of gratitude and respect for a legend of the club, the board of directors have relieved Zidane of the €10 million fine, and, upon his request, did not hold a press conference on his departure.
While Zidane has once again resigned without giving notice until the end of the season, one difference this time round was the fact that he had expressed doubts about his continuity on several occasions over the past few months. This allowed Madrid to prepare for his potential exit in advance.
Of course, Madrid did not contact any potential candidates about an offer until Zidane's exit became official, after which the club announced the reappointment of Carlo Ancelotti as the Frenchman's replacement.