Luka Doncic hints at Mavs contract extension after playoff exit
The Mavericks were knocked out of the playoffs on Sunday but should get plenty more shots at the postseason with Luka Doncic on board.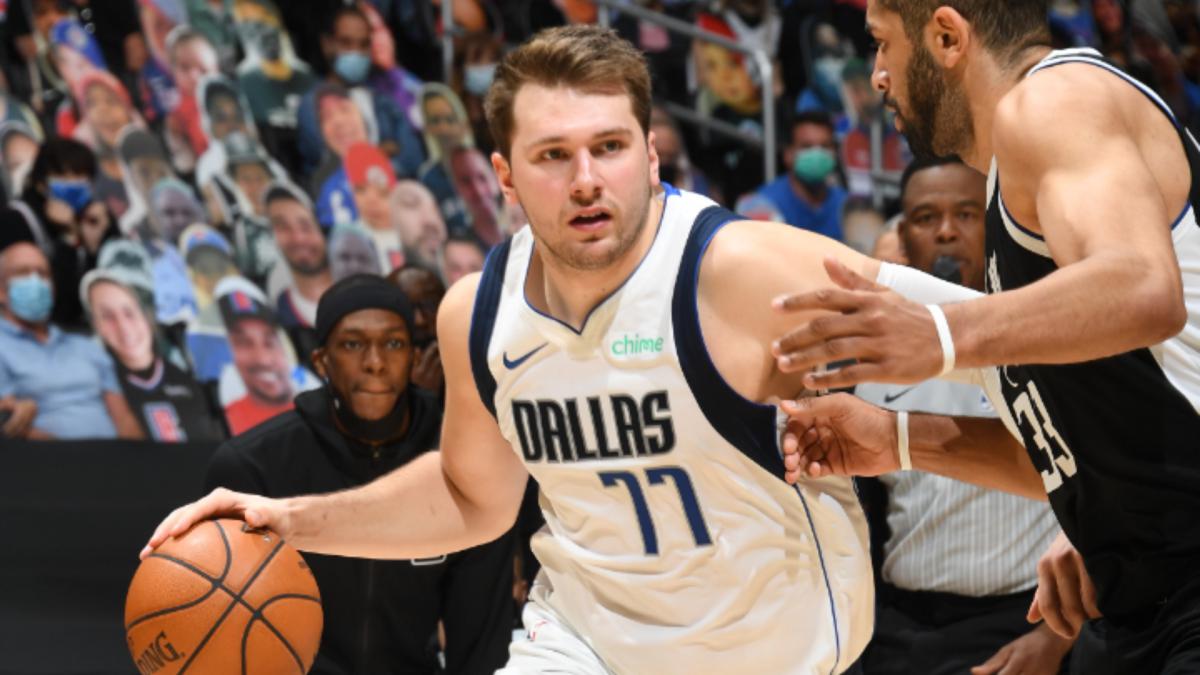 Luka Doncic appeared to confirm he would be signing a supermax contract extension with the Dallas Mavericks following their NBA playoff exit.
The Mavs were eliminated from the postseason with Sunday's Game 7 defeat to the Los Angeles Clippers, despite another outstanding series from Doncic.
The Slovenian has played in only two playoff series – both defeats against the Clippers – but has quickly established himself as one of the league's elite offensive players.
Doncic scored 35.7 points per game across the seven games, improving his career postseason average to 33.5.
Doncic passes Jordan
That is the best mark of any player to appear in 13 or more playoff games, passing Michael Jordan's 33.4.
Jordan is one of only three men since 1963 to outscore Doncic across the first 13 games of his playoff career, with the Mavs superstar matching Kareem Abdul-Jabbar's 436 points.
Dallas will pursue an extension to keep Doncic on the team long term, and he replied to questions about an imminent supermax deal: "I think you know the answer."
On rookie contract at Mavs
Doncic is still playing on the four-year rookie contract he signed after the Mavs traded with the Atlanta Hawks on draft night in 2018.
The 22-year-old is set to earn $10.2million in the coming season, but Dallas are expected to make him an offer that would then exceed $200m across the next five years.
Doncic, who averages 25.7 points in the regular season, was the Rookie of the Year in 2018-19 and made the All-NBA First Team last year. He will likely be included in the same selection for 2020-21.