Barcelona make Memphis Depay a new offer
Barça have modified their original offer, according to RAC-1, to two years with the option of a third. They have also offered an increase in salary.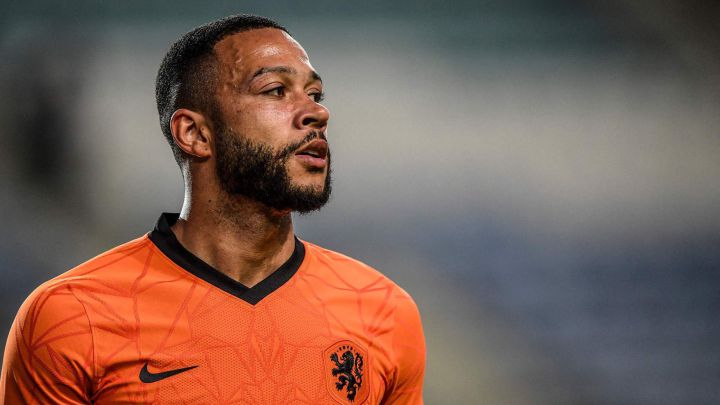 Barça have put in a new bid for Memphis Depay. According to RAC-1, the Catalan club has made changes to their initial offer of a three-year contract, and would be willing to offer the player a four-year deal. However, the same radio channel are reporting that Barça had originally offered the Dutch player a two-year deal with the option of a third, but are now presenting more attractive wage conditions so that they don't suffer a repeat of what happened with Gini Wijnaldum.
Barça are optimistic that they will land Depay and are confident that they will get the player's consent next week. What Mateu Alemany and Ramon Planes had in mind was to announce the signing of the former Manchester United and Olympique Lyon player last week, but that wasn't possible because the player was in action with the Netherlands against Ukraine at Euro 2020. Now the plan is to close the operation before the General Assembly on 20 June.
Signing Depay was requested by Koeman over a year ago. The coach is convinced that the 27-year-old forward will raise the level and efficiency of Barcelona's attack. The team's figures in front of goal was partly what let them down in the title race and Champions League. Koeman has been in touch with the player and like the club, is confident that the transfer will go through. The coach is currently in Portugal, where his son Tim is getting married in the Algarve, and hopes to have some more good news in the coming days.