USMNT
"Something we really needed" - Pulisic on beating Mexico in Nations League
The United States Men's National Team defeated Mexico in the CONCACAF Nations League final thanks to a late goal from the penalty spot from Christian Pulisic.
The United States Men's national team obtained their first trophy in four years after defeating Mexico 3-2 in the final of the CONCACAF Nations League last Sunday. The USMNT scored a late equalizer before the end of the 90 minutes thanks to Weston McKennie.
Then in extra-time Christian Pulisic scored from the penalty spot to make 3-2 and in the 120th minute substitute goalkeeper Ethan Horvath saved a penalty kick from Mexico's captain Andres Guardado to seal the victory. This was a much needed win for the United States' so-called 'first golden generation' ahead of the start of the Gold Cup tournament and then World Cup qualifying in September.
"We were waiting around for a long time, so I had a lot of time to think," he said. "I just said, 'I'm just going to go for the top corner, because why not?' And it was a big moment, but I really just wanted to go for it."
Pulisic reflects on the importance of this trophy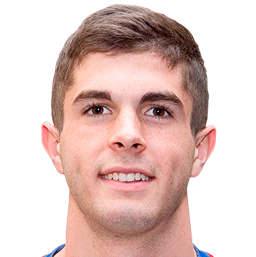 "It was a massive, massive game for us just to show CONCACAF what we're about, and I think it was the first time we've really had all this group of players together," he said about the win over Mexico. "I think it just gives us a lot of confidence moving towards qualifiers and things coming up, and I think that is something we really needed," said Pulisic during a phone interview with ESPN.
"I think we've been playing really good football, the way that we keep the ball and at times also changing the way we play and not just always trying to build out or whatever it is," said Pulisic on the progression of the USMNT under manager Gregg Berhalter. "I think we have some different options now and different systems that we've been playing and know different things that work against different sides, and I think that's important."
Brad Friedel praises the USMNT players
Many consider this United States national team to be the 'golden generation' and they proved to have the mentality and character to defeat Mexico in such a tough game. Also Christian Pulisic, who just won the Champions League with Chelsea, demonstrated to have the character to lead this team to great things.
Other players have also risen to the occasion in club and national team this year like Weson McKennie (Juventus), Sergiño Dest (FC Barcelona), Gio Reyna (BVB) among others playing in Europe's top-tier leagues. According to former United States international this players have finally earned their place in the top teams.
"The U.S. players that are at their respective clubs, including Christian, are in on merit and their ability alone. It's not about marketing," said Friedel to Goal. "The marketing is not as big as people think in the United States just yet."