MEXICO NATIONAL TEAM
'Chicharito' Hernández to be included in Mexico's preliminary Gold Cup roster
The coach of the Mexican national team, Gerardo Martino, will submit a 60-player preliminary roster for the 2020 CONCACAF Gold Cup tournament.
The Mexico national team played out a scoreless draw against Honduras in their last warm-up match prior to the start of the 2020 CONCACAF Gold Cup that is scheduled to start in the second week of July. During their preparation matches the coach of 'El Tri' Gerardo Martino called Alan Pulido (Sporting KC) and Henry Martín (Club América) to replace injured Raúl Jiménez, but none of the strikers mentioned before were able to score.
'Chicharito' could return for the Gold Cup
Mexico has a busy month ahead, because they have to participate in the Gold Cup and in the Tokyo Olympics. So they need to have the majority of players available for July and Henry Martín is set to join the Olympic team. This leaves a spot open for a striker in the senior team and according to ESPN, Javier 'Chicharito' Hernández will be included in the preliminary list of 60-players that could participate in the CONCACAF tournament next month.
'Chicharito' is Mexico's all-time scorer, but has not been called to the national team since September 2019, even though the Galaxy striker has scored seven goals in seven games during the MLS regular season. Martino had mentioned that the LA Galaxy striker was left out of the previous games, because Alan Pulido and Henry Martín were having positive campaigns with their respective teams.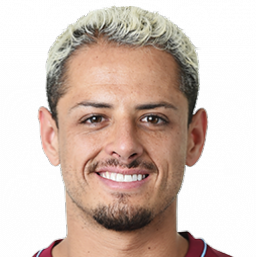 But now there is a lack of strikers in the Mexican national team and 'Chicharito' is set to appear in the preliminary list of 60-players that will be submitted in the next few days. After that Martino has until 1 July to submit the final 23-player roster that will participate in the Gold Cup and 'Chicharito' could be included in this list for the first time in two-years.