Barcelona boss Koeman: "I can confirm what Depay has said"
Speaking in Groningen today, the coach spoke the Dutch forward: "I wanted to sign him in January. If he comes now it would be great for us".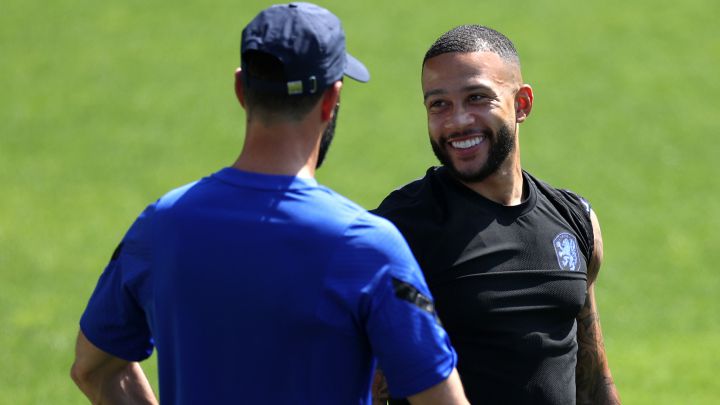 Barça, and Ronald Koeman in particular, are counting the hours for when Memphis Depay's transfer is finally confirmed. The forward is a first-choice at international level with the Netherlands and one of the leaders in Frank de Boer's team. Koeman was in Groningen on Wednesday, taking part in the festivities to mark the 50th anniversary of a club which his father Martin played for and was a club idol.
Koeman tried to persuade Wijnaldum
In Groningen, Koeman spoke about one of the players who had been linked with Barça over the past few weeks - Gini Wijnaldum, and admitted his last attempts to persuade the midfielder to join ended up coming to nothing. "I spoke to Gini about signing for us and in the end he made his own decision. It had a lot to do with Barcelona's situation," he explained.
Koeman is much more optimistic about landing Depay, and said that the 27-year-old has been close to joining Barcelona ever since he took up the coaching job: "Memphis has spoke about his future and I can confirm everything he has said. As far as I know, everything is on track. Nothing has been signed yet, but it's very close. I wanted to sign him in January and if he comes now it will be great for us," he added. Depay said the deal was as good as done in a press conference ahead of the Netherlands' game against Austria. Barça could make an official announcement on Friday morning.