Camavinga still habours hopes of signing for PSG this summer
Wijnaldum's arrival could impede Camavinga's chances of joining PSG, although Leonardo is closely following the Rennes midfielder's situation.
Gini Wijnaldum may not be the only reinforcement PSG will make in midfield this summer. According to reports in L'Équipe, Eduardo Camavinga remains an objective for the Ligue 1 side, although with Wijnaldum only recently on board, contact with Rennes have diminished in recent weeks.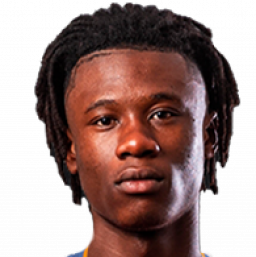 Camavinga, who is under contract until 2022, still hopes to end up at PSG next season. Chances of joining Real Madrid have faded and at the moment, the player is pinning his hopes on signing for Mauricio Pochettino's side. It would not be a straightforward operation as Rennes have priced the player at 50 million euros although they may well have to accept a lower offer as Camavinga is planning on leaving this summer.

Rennes will offer Camavinga the opportunity to renew his contract in the coming days. If they failed to convince him to sign a new deal by 28 June, the club will try to get the highest price for him in the summer transfer window. Rennes would sign Steven N'Zonzi (who spent last season with them on loan from Roma) and look to strengthen their midfield if they end up selling the 18-year-old France international.