Donnarumma passes PSG medical ahead of Ligue 1 move
AC Milan keeper Gianluigi Donnarumma had a medical in Rome ahead of his move to PSG, where he will sign a five-year contract worth over €10m a year.
Gianluigi Donnarumma set a new Italy record for minutes unbeaten against Wales on Sunday, passing the 1,000-minute mark toward the end of the game before being substituted in the Stadio Olimpico to make way for Salvatore Sirigu. Now it appears the AC Milan keeper will follow in his international teammate's footsteps as he prepares to move to PSG, where Sirigu spent five seasons between 2011 and 2016. On Monday, Donnarumma and his Italy teammates were handed a day off by Roberto Mancini after topping Group A without conceding a goal and the 22-year-old spent his undergoing a medical with the Ligue 1 giants.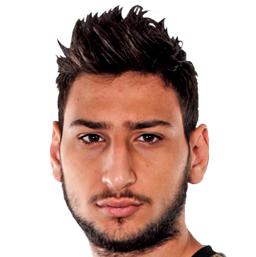 Donnarumma has been agitating for a move from San Siro for some time and his relationship with the AC Milan faithful soured this season when it became clear he would be leaving at the end of the campaign. He does so as a free agent after running down his contract, making 251 appearances for Milan over six seasons having made his debut for the club at the age of 16.
Milan and Donnarumma fail to reach agreement
Represented by the ubiquitous Mino Raiola, Donnarumma and Milan had sought to end the impasse between the keeper and the club but his agent and technical director Paolo Maldini were unable to reach an agreement to extend his stay at San Siro.
After passing his medical, it is now only a matter of paperwork before Donnarumma's move to PSG is made official. He will sign a five-year contract at the Parc des Princes on a salary of over €10m per season with the official announcement expected later on Monday.