Fourth Stimulus Check: could the unemployment data from May affect a new payment?
New state employment numbers for May showed unemployment remained unchanged in over half the states. What does this mean for a fourth stimulus check?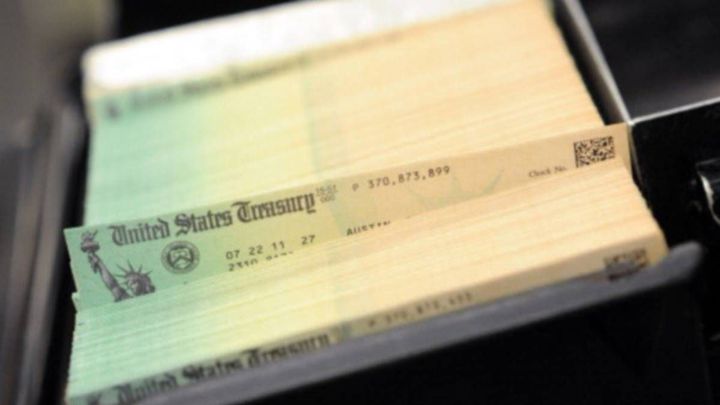 The US Bureau of Labor Statistics released state employment numbers on Wednesday detailing how the recovery from the pandemic is proceeding across the nation. Although 21 states reported a decrease in unemployment, one state saw an increase while the remaining states held stable. As Congress hammers out a new spending bill on infrastructure, how will these figures affect a possible fourth stimulus check?
The May jobs report earlier this month showed the US economy adding almost 560,000 new jobs in May. Despite being a healthy growth in people getting back to work it fell short of expectations and there still exists a 10 million job gap from the pre-pandemic trend. As well the number of households reporting they are struggling is up slightly from this time last year at nearly a quarter. In addition a recent study found that the stimulus checks deployed during the pandemic helped reduce the strain on struggling American households.
Lawmakers push for additional stimulus payments
Over 80 members of Congress have been urging President Biden to support recurring direct cash payments and enhanced unemployment compensation to Americans until the end of the pandemic. There is also a proposal for "automatic stabilizers" whereby if certain economic triggers were hit these programs could be deployed again without the need for legislative action to speed their delivery.
When US Treasury Secretary Janet Yellen sat before the House Ways and Means Committee last week to speak about the White House's proposal for the 2022 budget she was pressed about these measures. In response to Representative Jimmy Gomez's question on whether automatic stabilizers were a good idea, Secretary Yellen responded "It's something I think we should analyze and discuss more. I'm broadly supportive of the idea of making it more automatic." Adding "Based on movements in the economy quickly like the unemployment rate when it rises."
The Treasury Secretary though was less convinced about direct cash payments than unemployment insurance. "With respect to stimulus checks, there are different ways and different causes of weakness in the economy," Yellen said. "Sometimes stimulus checks are a really good approach. Sometime less good. I think we need to look into the economics and consequences of that a little more, but we would be happy to work with you."
The "economics and consequences" of stimulus checks
One of the major fears with all the stimulus money that has been injected into the economy sloshing around is inflation. Although Secretary Yellen and Federal Reserve Chair Jerome Powell have said that higher inflation will be transitory we could be in for a "bumpy ride". Testifying in a hearing before a US House of Representatives panel Powell said inflation had increased "notably" but should fade over time. The Fed Chair reaffirmed that tighter monetary policy was still some way off "We will not raise interest rates pre-emptively because we fear the possible onset of inflation," Powell said.
Economists raise another concern that if the private sector cannot pick up the economic burden from the government then upcoming quarters will see a subtraction in economic growth according to the New York Times. This is on top of a worry that the most affluent will likely hold on to any of the savings they had from the pandemic causing another economic downturn. The forecasts wouldn't be changed much by the spending bills being proposed for infrastructure and families since they would be spread over several years.
Fed Chairman Jerome Powell said inflation pressures should ease after pandemic-related supply bottlenecks fade https://t.co/RzAECtfxUF

— The Wall Street Journal (@WSJ) June 22, 2021
Possible infrastructure bill before summer recess
The White House Is focused on passing an infrastructure bill, ideally President Biden wants one with Republican support as part of his drive to rebuild bipartisanship in Washington. He and Democrats want to get it done before the August recess.
A bipartisan group of 21 senators has one on the table that Senator Lindsey Graham has said "President Biden, if you want an infrastructure deal of a trillion dollars, it's there for the taking, you just need to get involved and lead."
Senators say there's an agreement with White House officials and 10 senators on a bipartisan infrastructure deal. They next meet with Biden. https://t.co/A2VIkZZwoB

— CNN Breaking News (@cnnbrk) June 24, 2021
A group will meet with the White House on Thursday to discuss the framework for a possible $1.2 trillion deal on infrastructure. The plan will focus on "traditional" infrastructure with Senate Majority Leader Chuck Schumer saying he plans to follow up with a second Democrat-only bill in the autumn to pass measures that will be left out.
If the economic recovery begins to putter out after the summer, then maybe holdouts in the Democratic party could be brought on board. But for now, centrist Democrats have been resistant to both using budget reconciliation to pass a bill along party lines and sending out untargeted direct payments.