Magic moment when Mbappé and Cristiano exchange shirts
The Portugal and France stars swapped shirts at the end of the game and the moment was captured by UEFA cameras in an image that has gone viral.
Portugal and France emerged from the group of death at Euro 2020, both booking their place in the next round. Fernando Santos' might not have been so fortunate had it not been for Cristiano Ronaldo, who contributed five goals in the three group stage games. As for France, Deschamps' team finished top of the group, even though star striker Kylian Mbappé has yet to get among the goals at the tournament. But unsurprisingly, the spotlight was on both players in Budapest last night.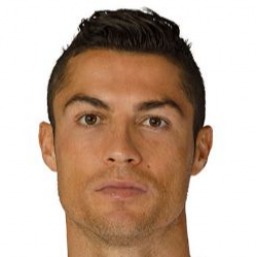 Two additions to Cristiano's shirt collection
Cristiano, who is fully aware that Mbappé is set to succeed him and Leo Messi as the best player in the world, was friendly towards the French striker whenever the ball wasn't in play. At the end of the first half, he was spotted swapping shirts with his old team mate Karim Benzema. And on full-time, the Juventus forward went in search of Mbappé to perform the same ritual.
If the moment hadn't been captured by UEFA's cameras, perhaps nobody would have known that Cristiano and the PSG star had exchanged shirts. They were caught trading their shirts inside the players' tunnel in an image that has since gone viral. Cristiano is seen smiling and holding Mbappé with the French forward's shirt wrapped over his shoulders. Within minutes the photo had been retweeted thousands of times on Twitter. For now, France and Portugal are on the same side of the fixtures chart but could meet again at the semi-final stage.