Lozano suffers serious injury in Mexico draw with Soca Warriors
The Mexican national team were unable to find the back of the net and had to share the points with Trinidad and Tobago in the Gold Cup's opening match.
The opening game of the 2021 CONCACAF Gold Cup was between the Mexico national team and Trinidad and Tobago on matchday 1 of Group A. 'El Tri' had an overwhelming possession of the ball, but were unable to finish the offensive plays to find the back of the net in the first 45 minutes.
Rogelio Funes Mori had a couple of chances to score the game's opener, but the goalkeeper from the Soca Warriors, Phillips, had an outstanding night and he was able to keep the clean sheet. In stoppage time Jesús Gallardo assisted the Monterrey striker, who finally found the back of the net, but the referee disallowed the goal due to an offside.
Without a doubt Phillips had the performance of his career, alongside the rest of the defenders from Trinidad and Tobago, keeping the game at 0-0 after the 90 minutes. The goalkeeper from the Soca Warriors blocked seven shots on target throughout the game.
Hirving Lozano suffered a serious injury
The player from Napoli had a nasty collision with the goalkeeper from the Soca Warriors in the 10th minute of the game. Lozano suffered a cut on his right eye and a sprain to his neck. The Mexican playmaker had to be rushed to the hospital and Efraín Álvarez took his place for the remainder of the match.
It is not known if Lozano will be able to play in the remainder of the Gold Cup campaign for the Mexico national team. The good news is that he was conscious as he entered the hospital that was 15 minutes away from the AT&T Stadium.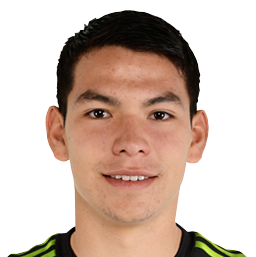 The next game for the Mexico national team will be on 14 July against Guatemala at the Cotton Bowl on  matchday 2 of Group A, while the Soca Warriors will play against El Salvador the same day at the Toyota Stadium.