The Mexico Olympic team can win the gold medal in Tokyo
According to the Mexican manager Luis Fernando Tena, who won the gold medal in 2012, El Tri has an extraordinary generation ahead of the start of the tournament.
The Mexico Olympic team is already in Tokyo to prepare for their debut game against France on 22 July for Group A. The team is managed by Jaime Lozano and the three players above the age of 23 are goalkeeper Guillermo Ochoa, midfielder Luis Romo and striker Henry Martín.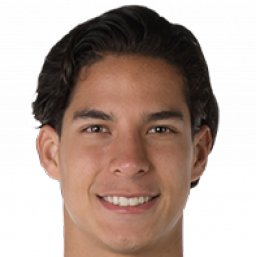 Extraordinary generation in Tokyo
Luis Fernando Tena was the manager that led the Mexico Olympic team to win the gold medal in London 2012. The Mexican head coach was interviewed by Fox Sports and he believes that this generation has everything to succeed in the Tokyo Olympic games this summer.
"Guillermo Ochoa is an outstanding goalkeeper, he is a great leader with a lot of experience and he has played two World Cups. Luis Romo has been a brilliant midfielder that helped Cruz Azul win the Liga MX title last tournament and Henry Martín is a killer inside the box.
This generation is extraordinary and they have a lot of good talented players, like Alexis Vega from Chivas. Everyone of them play in the best teams in the Liga MX," added Tena.