OLYMPIC GAMES
Tokyo Olympic Games: Jill Biden to lead the United States delegation at the opening ceremony
White House announced that the First Lady would replace President John Biden as the head of the Team USA delegation, the first time since London 2012.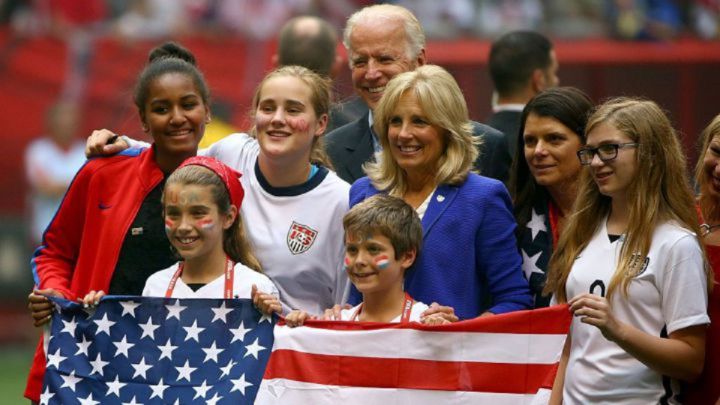 The White House announced today that First Lady Jill Biden would be going to the capital of Japan later this month, and she will head the U.S. delegation to the Tokyo Olympic Games opening ceremony.
Earlier this year, the White House press secretary Jen Psaki declared that President Joe Biden would not be present at this edition of the Games.
In her statement, Psaki said: "We will have a delegation from the United States as we have historically had, but we will also continue to convey the public health guidelines and guidance that we've been delivering out there about only essential travel."
In the meantime, Tokyo re-entered in a covid pandemic state of emergency, provoked by the resurgence of new infection cases. The new situation imposed limitations will last through August 22. during the entire Olympics that will end on August 8. The restrictions include shutting down businesses that serve alcohol and excluding in-person spectators for most of the games.
It will be the second time in the last ten years that the U.S. delegation will be presided by the First Lady after Michel Obama was the leading figure of the stars and stripes team at London 2012.