NBA championships: which team has more rings?
The 2020-21 NBA Finals are underway with the Phoenix Suns holding a 2-1 series advantage over the Milwaukee Bucks going into Game 4 in search of the title.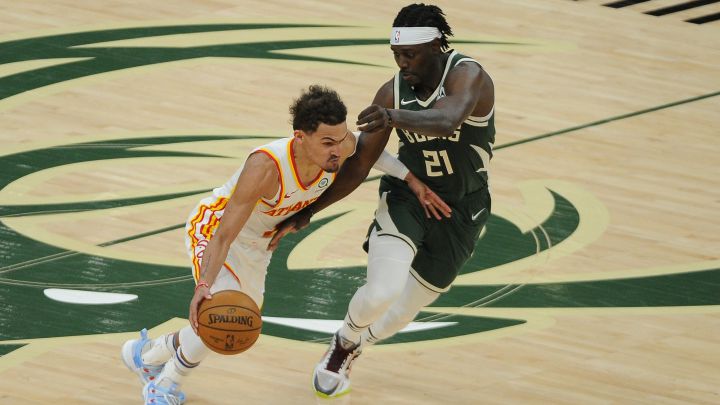 As another season of the NBA draws to a close with the Phoenix Suns and Milwaukee Bucks battling it out for the title, this year will be unique; none of the four teams that contested the Conference finals had ever won an NBA Finals since the league merged with ABA in 1976-77.
This merger consolidated the league with four new teams joining the NBA: Denver Nuggets, Indiana Pacers, New York Nets, and San Antonio Spurs.
The NBA has had 75 seasons in total and of those 34 titles have gone to just two teams, the LA Lakers and the Boston Celtics.
Combined, the Lakers and Celtics account for 49.5% of all NBA league titles. The Lakers' win in 2020 gave the LA side its 17th NBA title, drawing level on the same number as the Celtics.
This season though the title will pass to either the Suns or the Bucks, with the former holding a 2-1 series lead in the Finals. The Bucks, founded in 1968 as an expansion team, have won just one NBA title in their history, in 1971. The Suns, also founded in 1968, have never won the NBS Finals, last reaching the showpiece series in 1975-76 where they were defeated by the Celtics.

Dynasty teams
The Celtics team of the 1960s is considered to be the greatest in NBA history. They won 11 titles in a span of 13 years, eight of them in succession, a feat that no other team has repeated. The last time they won a ring was in 2008.
The Lakers, meanwhile, are the only franchise to have won a title in each decade they have played professionally. Their most recent title was in 2020 at the "bubble" in Orlando. That team was lead by LeBron James, who won his fourth NBA Finals.