REAL MADRID
Real Madrid: Mbappé awaits a final summer push
The PSG player's entourage is hoping Los Blancos will step up their attempts to sign their French star in the next two weeks, pushing for a sale this summer.
Those inside the halls of Paris Saint-Germain are not yet willing to set a date for Kylian Mbappé's return to training. Aware of the importance of their star player's return to the club's pre-season, but with his future still up in the air, they have only stretched to say that it will be within the next 10 days. And so we enter this summer's final stretch in his latest will-he, won't he soap opera.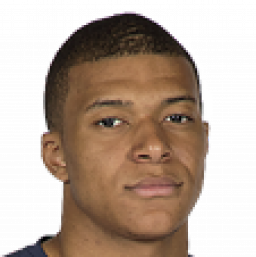 Mbappé hoping for last Real Madrid push
PSG's first official match takes place on 1 August, the Super Cup against Ligue 1 champions, Lille. By then we should know for sure whether Mbappé will stay at the Parisian club for another season without renewing his contract or whether he will finally make his move to Real Madrid. After that point, it will be very difficult for the situation to change. The idea of him renewing in France looks as remote as ever.
In any case, sources involved in the negotiations have told AS that those working on behalf of Mbappé are hoping that Los Blancos will make a radical change to their passive stance in these decisive days and put pressure on PSG in pursuit of a transfer. For the moment, the attitude of the LaLiga club has been that it does not want to antagonise such a financially powerful group. There are fairly recent experiences that indicate that the choice of brute force is not the best way forward with the Qatari state-owned club. This was demonstrated with Barça's interest in Verrati. The Italian player and the Catalan club forced the situation and, against their desires, Verratti ended up staying in Paris... and PSG hit back by paying Neymar's 222 million clause.
But now it is Mbappé's own entourage who are pursuing an immediate outcome. They believe that starting the season at PSG without having renewed could make it rather a stressful situation for the player, who remains clear of his dreams to play in the white of Madrid. So much so, that if PSG do not manage to convince him to extend his contract in Paris before 1 January 2022, a few days later the star will sign for the Spanish outfit despite still having half a season left to play. FIFA's player transfer regulations allow a player to negotiate or sign with any club after entering the final six months of his contract.
One might think that by waiting until New Year's Day, all parties stand to gain. Madrid because they don't have to pay the estimated 150 million euros that they'd have to now. The player because he will receive a hefty transfer fee of around 20 to 30 million euros. And PSG as they would still have their star for another year as they continue in their attempts to lift the Champions League. But it has become clear that Mbappé is not putting money first, otherwise he would have accepted the latest renewal offer that Leonardo put on the table for him, one that would have brought his salary closer to the €37 million net per season that Neymar earns. At Madrid he knows he will not earn more than his current salary of €25 million.
Mbappé's 'momentous days' ahead
"Mbappé's future is entering a few momentous days," our sources admitted to us. So far, Real Madrid have only made an informal enquiry about Mbappé's situation in Paris and received a blunt answer: "He is not for sale."
But it is now up to them to take the initiative, especially ahead of that first official match. That's what the player's own entourage wants. Although the market remains open until 31 August, after that game the move looks less likely.