Gareth Bale and Brexit provide additional headache for Real Madrid
Following Brexit, the Welsh winger now occupies one of the three available non EU players slots at Real Madrid with Militao, Vinicius and Rodrygo the other non-EU squad members.
Real Madrid have another tricky situation to negotiate as squad members gradually start to return to pre-season action with the new LaLiga campaign getting underway in mid August. Following the implementation of Brexit as of the end of 2020, Gareth Bale now fills one of the three spaces reserved for non-EU players at the club. The Spanish FA issued a statement at the end of December 2020 outlining the impact of British players in Spain with the ruling coming into force for the 2021/22 season. The implementation was wavered for the second part of the 2020/21 campaign and impacts on Gareth Bale and Atletico Madrid's Kieran Trippier.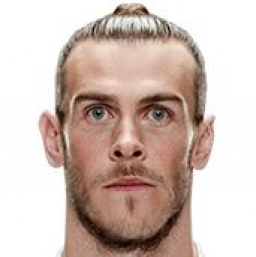 There is a possible lifeline for both Madrid based clubs though as the small print in the regulation suggests that those affected may be player who are new signings and that players on existing deals may be exempt from the ruling. Both clubs are preparing for a situation whereby both Bale and Trippier occupy non-EU status and AS has contacted the governmental sports body (CSD) Consejo Superior de Deportes) who claim that there was no extension for the pair's status during the previous season but added that they would be open to "exploring a solution, within legal parameters that would satisfy the implicated parties in the governance of Spanish football (LaLiga, the Spanish FA and AFE" (player's union) so all is not lost for Atlético and  Real Madrid at this juncture.
Bale and Real Madrid.
Gareth Bale heads into his final contracted season with the Santiago Bernabéu outfit and the club now have to negotiation this predicament relating to the non-EU players rule with Brazilian trio Vinicius, Rodrygo and Militao. If there is no immediate change or modification in the ruling, one of the four cannot be signed up to play in LaLiga this season. Real Madrid do have another two non-EU players on their books, but it's understood that both Japanese central player Kubo and Brazilian Reinier will be sent out on loan.
Madrid's other avenue is to secure double nationality for one of the three Brazilians from the trio with plans already in place to secure both Brazilian and Spanish nationality for Vinicius with Spanish law stipulating that this process can only commence when the individual in question has spent two years (uninterrupted) working in the nation. 
Another option set to be explored by the club is signing Rodrygo up as a Real Madrid Castilla player and in this way Ancelotti could call upon the winger to play in the Copa del Rey, Spanish Super Cup and Champions League with the UEFA competition having its own set of regulations relating to appearances at international level.