Barcelona's impossible task of selling Coutinho
Finding a new club for the Brazilian is the most complex operation that Barcelona are facing this summer. His market value has plummeted.
Barcelona are working overtime in a bid to make further reductions to the squad wages bill so that they can register Messi and the four players who they signed at the start of the pre-season - Kun Agüero, Memphis Depay, Eric Garcia and Emerson Royal. The plan is to find new clubs for the players who earn a lot but contribute little, but none of the cases they are dealing with are quite as complicated as Philippe Coutinho's.
Finding an outlet for the 29-year-old is practically a mission impossible and one which will test Director Football Mateu Alemany to the limit. For several reasons - the player's salary and what he cost the club. Coutinho is the most expensive signing in Barça's history - they paid Liverpool 120 million euros plus an additional 40 million in add-ons in the 2018 winter transfer window. But finding a club willing to take him in the current circumstances will prove incredibly difficult if not impossible.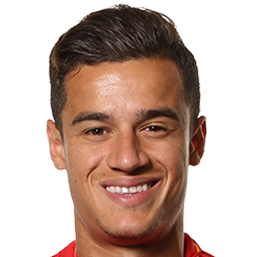 Coutinho's salary, a problem
No club in the world can afford his wages - 20 million euros per season and nor is there any club out there that could stump up the 50 million euro transfer fee that Barcelona are seeking in order to pay off what they still owe for the player.
And that is not including the 40 million which Liverpool still stand to receive in add-ons. Out of which, 20 million will be due when Coutinho competes 100 games for Barcelona. At the moment, he is on 90.
The Brazilian must play another 10 games to reach three figures and trigger that clause but unfortunately for him (but not for Barça), his last appearance with the first team was back on 30 December 2020. That meant that the club managed to avoid having to pay Liverpool 20 million euros last season; the downside is that Coutinho is still in the sick bay, is not on the market and has not played a competitive match in almost eight months. According to Transfermarkt, Coutinho was valued at 150 million when he first joined Barcelona but is now worth just a fifth of that - 30 million.

Coutinho continues his recovery from knee injury
Coutinho's performance levels during his time at Barcelona have been disappointing. In the 90 first team matches he has played, he has scored 23 goals (just four in the Champions League), playing a total of 5,620 minutes. A couple of seasons ago he joined Bayern Munich on loan, but even a spell in the Bundesliga wasn't enough to get his career back on track. Ironically, with Bayern, he scored three goals in the Champions League - two of them against Barcelona in the humiliating 2-8 quarter-final thrashing in Lisbon.
Coutinho is currently in Barcelona training on his own and has entered the final stage of his  recovery programme for the meniscus injury he sustained last season.