Carlos Vela helps LAFC to third consecutive league win
The Mexican international scored his second goal of the Major League Soccer regular season to give Los Angeles FC the 2-1 victory against Real Salt Lake.
Carlos Vela is slowly, but surely getting back to top form after recovering from an injury in the first game of the 2021 Major League Soccer season. The Mexican international had 'to light a candle' to give the Los Angeles FC the victory and the points against Real Salt Lake on Saturday night at the Banc of California stadium.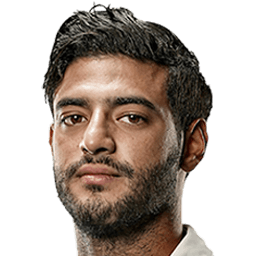 Vela overcame a missed penalty
It seemed that LAFC were going to have an easy night at home after Diego Rossi scored an early goal in the 10th minute of the game. But RSL would find the back of the net after a great counterattack eight minutes later. Everton led the breakaway and gave a through ball to Aaron Herrera who hit a low shot to beat LAFC goalkeeper Tomás Romero and equalize the score.
Just before the break, Carlos Vela shot from outside the box, but the ball hit the crossbar. In the second half, the Mexican international missed a penalty that would've given LAFC the 2-1 lead, but he would have his revenge later on in the game.
In the 79th minute the LAFC captain controlled the ball with his chest inside the box, he brought it down and rifled it with his left foot to give his team the 2-1 victory and the points against Real Salt Lake. This is Los Angeles FC's third victory in-a-row and they remain in fifth place with 21 points, tied with Colorado, in the Western Conference.
Missed opportunities for LAFC set a record
The team managed by Bob Bradley set a franchise record against Real Salt Lake on Saturday night. LAFC had 18 second half shots and they set up a club record for shots in a half. Also they had a total of 29 shots after the 90 minutes and they were two off the club record of 31, established on 6 July 2019 in a 6-1 home win over Vancouver Whitecaps.