Tokyo Olympics 2021 medal count updates: summary 27 July
Tokyo Olympics medal count: live updates
Tokyo Olympics: live medal table (in rank order)
Japan: Gold 11 Silver 4 Bronze 5
United States: Gold 10 Silver 10 Bronze 9
China: Gold 10 Silver 5 Bronze 8
ROC: Gold 7 Silver 8 Bronze 4
Australia: Gold 6 Silver 1 Bronze 8
Great Britain: Gold 5 Silver 6 Bronze 4
Republic of Korea: Gold 3 Silver 2 Bronze 5
France: Gold 3 Silver 2 Bronze 3
Netherlands: Gold 2 Silver 5 Bronze 2
Canada: Gold 2 Silver 3 Bronze 4
Hungary: Gold 2 Silver 1
Germany: Gold 2 Bronze 4
Kosovo: Gold 2
Italy: Gold 1 Silver 5 Bronze 8
Switzerland: Gold 1 Silver 3 Bronze 2
Chinese Taipei: Gold 1 Silver 2 Bronze 3
Brazil: Gold 1 Silver 2 Bronze 2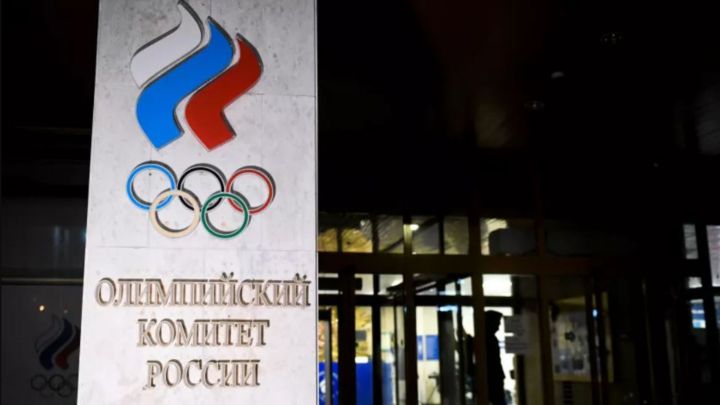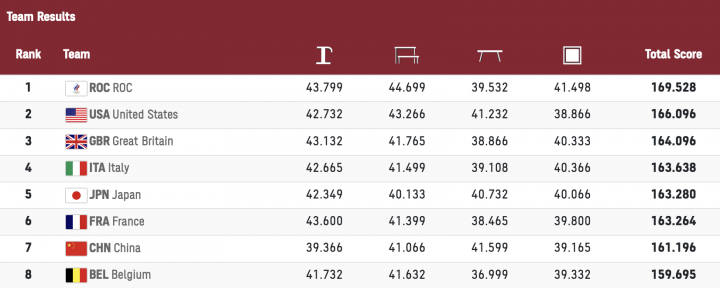 Gymnastics: ROC win gold, US silver
The headline news for Team USA was the withdrawal of their star performer Simone Biles but it's been impressive stuff from the ROC team who take gold with a total of 169.528 points.
Team USA came in second with a delighted British team taking the bronze ahead of Italy.
Here how the final table stands.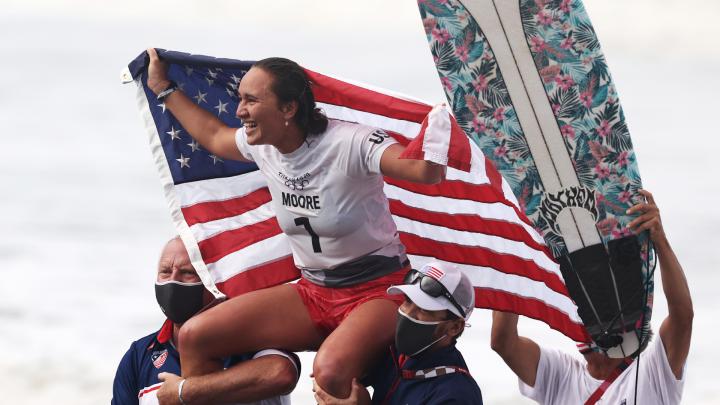 Tokyo Olympics 2021: USA's Carissa Moore wins surfing gold
As we reported earlier, the USA's Carissa Moore claimed Olympic gold medal glory on surfing's Games debut as she dazzled in waters made choppier than normal by the nearby tropical cyclone.
Born in Hawaii, where she still lives, and a former student of the Punahou prep school that was also attended by Barack Obama and Michelle Wie, Moore added to her four world titles with the Tokyo 2020 top prize.
Gymnastics update: Biles out for Team USA
She came into this Olympics as one of the stars to watch, looking to make more history.
The breaking news is devastating for her, her team, and her fans as she has had to pull out of the artistic team event. Initially it was reported that it was a physical injury but it is now being said that it was due to her mental health.
We'll keep you posted as we learn more.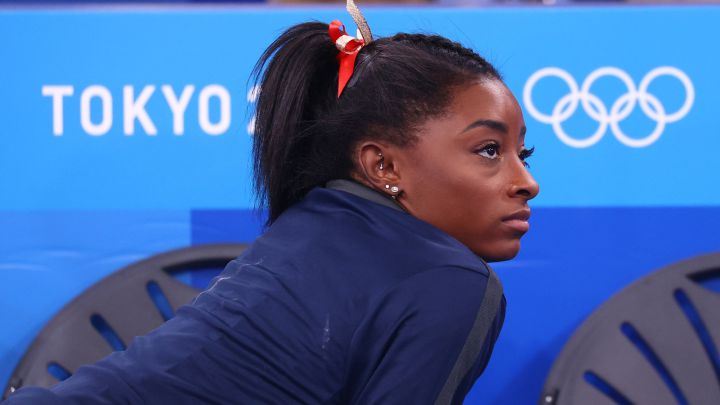 Surfing: Carissa wins gold in style
Carissa Moore has won the first women's Surfing gold medal in Olympics history!!!
What a performance! There are tears!
Surfing: Ferreira rides the waves to gold
Italo Ferreira has done it!! The current WSL world champion (held in 2019), is the inaugural surfing Olympic champion and Brazil has its first gold medal of the Games.
He comfortably beat Kanoa Igarashi in the final and the celebrations afterwards with his team just shows how much this means to him. It's an absolute outpouring of emotion that you just can't help get carried along by, a bit like those big waves he has been riding. Brilliant stuff!
Japan's Tsuzuki wins bronze in women's surfing
In the women's surfing competition, Japan's Amuro Tsuzuki has beaten the USA's Caroline Marks to the bronze medal.
Wright takes surfing bronze
Australia's Owen Wright has won bronze in the men's surfing competition, after beating Brazil's Gabriel Medina in the third/fourth-place match.
Canada win first softball medal
Canada have their first ever softball Olympics medal after beating Mexico in the bronze-medal match.
Jacoby, 17, takes breasttroke gold
17-year-old Lydia Jacoby, who is the first swimmer from Alaska ever to qualify for the Olympics, has marked her Games debut by winning gold in the women's 100m breaststroke.