OLYMPIC GAMES | SOCCER
Henry Martín could miss Mexico's game against South Korea
The Club América striker suffered an injury during training this week and he could miss the quarter-final game against South Korea on Saturday.
The Mexico national team advanced to the quarter-final of the Olympic soccer tournament after finishing in second place in Group A. The CONCACAF side will face South Korea on 31 July and there are two starting players that could be ruled out for that game due to injuries.
Injury report: Henry Martín
The Mexican striker Henry Martín has been training on his own the last couple of days due to an injury he suffered after the game against South Africa on 28 July. The medical staff decided to work with him individually so Martín could recover in time for the game, but he is still in doubt.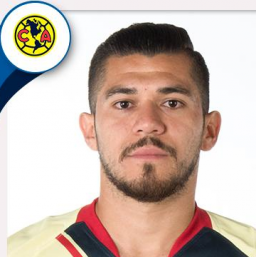 In the case that Martín is not available for the quarter-final game against South Korea, the boss of the Mexican Olympic team, Jaime Lozano, will start Eduardo Aguirre up top. Another player that is in doubt is Erick Aguirre, who suffered an injury in the second game of the group stage and hasn't played since.
Mexico will have a tough match-up against the Reds, because they have never defeated them in the history of the Olympic campaign. They have played against each other five times in the summer Olympics and in four of those games Mexico was unable to score.