PSG: Mbappé interview timing exasperates player's advisers
L'Equipe reports that members of Mbappé's inner circle felt that the player's interview was poorly timed and his comments could be taken out of context.
Kylian Mbappé's interview for PSG's official club magazine hasn't gone down well with the player's advisers. L'Équipe reports that the player's inner circle are less than happy about the moment when the club chose to publish the interview, which was conducted at the end of May and due to go out In June. Mbappé's views were made while he was still deciding on whether to renew his contract and could be taken out of context, say those who are close to the player.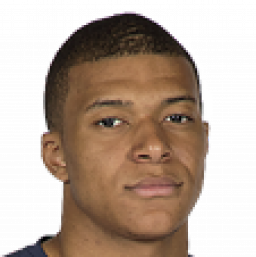 In the interview, Mbappé declared that his big dream is to win the Champions League with PSG, but that is completely at odds with his decision not to renew terms with the club. The striker has already informed PSG that he does not intend to extend his contract; meanwhile L'Équipe add that Mbappé is totally in the dark about the details of PSG's sporting project and where the club expects to be in the medium term.

Leonardo backs out of Mbappé talks
The French daily goes on to say that Leonardo has definitively broken off negotiations with Mbappé  due to the general lack of understanding between both parties. It has been club president Nasser Al-Khelaïfi who has tried to convince the player to commit. As things stand, it looks like Mbappé will remain at the club until June 2022 when his contract will be up.